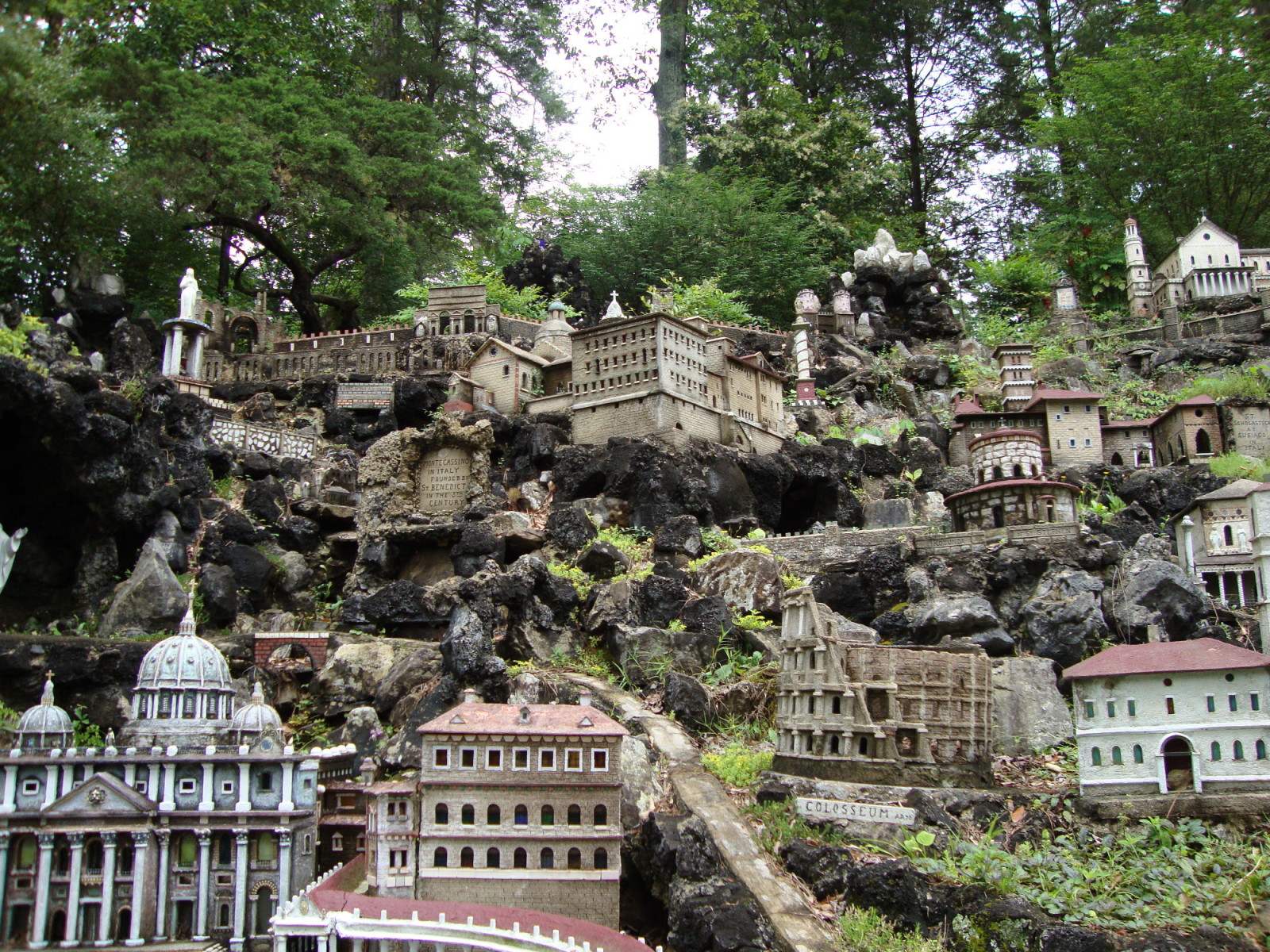 Cullman is a city with about 14,000 people in northern Alabama farm country. Cullman hosts a monument to beauty built out of the ordinary: Ave Maria Grotto.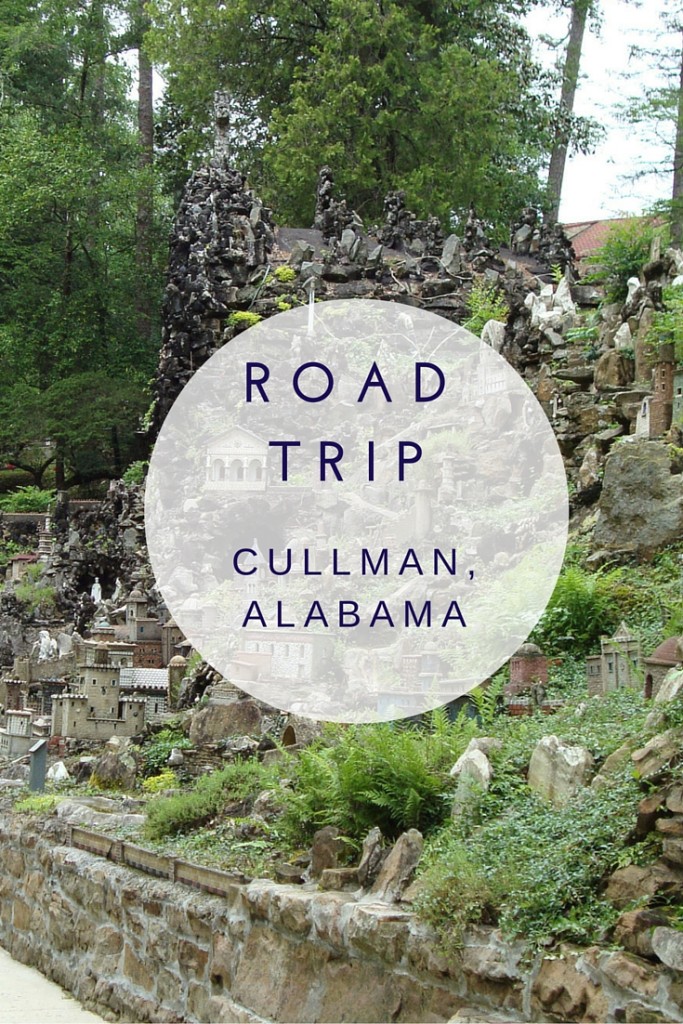 Ave Maria Grotto is in an old quarry on the grounds of Saint Bernard Abbey. It is the life's work of Brother Joseph Zoettl, a Benedictine monk who built miniatures of religious monuments in his spare time.
Brother Joseph was born in Bavaria in 1878. After a priest visited his home village looking for candidates for the monastery, he decided to immigrate to America. He was fourteen. Brother Joseph had a hard time fitting into his new home. He was assigned duty as a housekeeper and cook for visiting priests. However, he was a horrible cook and was later assigned to work at the powerhouse.
Brother Joseph's new job involved long hours working alone. He began building sculptures of religious monuments out of discarded building supplies. The other priests and brothers noticed his sculptures and began to show them to visitors. His genius became clear to the many visitors to the monastery.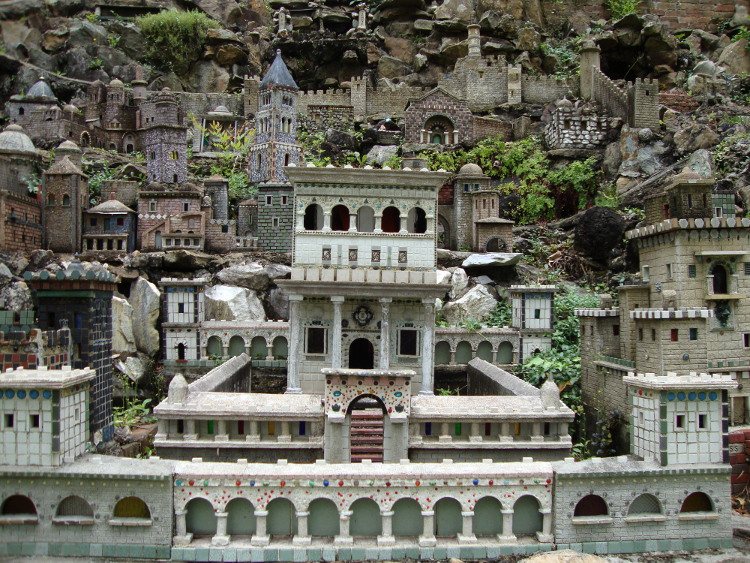 The miniatures grew in popularity. People from around the world began to send Brother Joseph glass beads, empty makeup containers, and cast-aside trinkets to include in his models of monuments in Rome and Jerusalem.
Brother Joseph had the ability to take a photograph and create a sculpture using the most ordinary materials imaginable. He never traveled to the monuments that he replicated. His miniatures came from photo books and his imagination.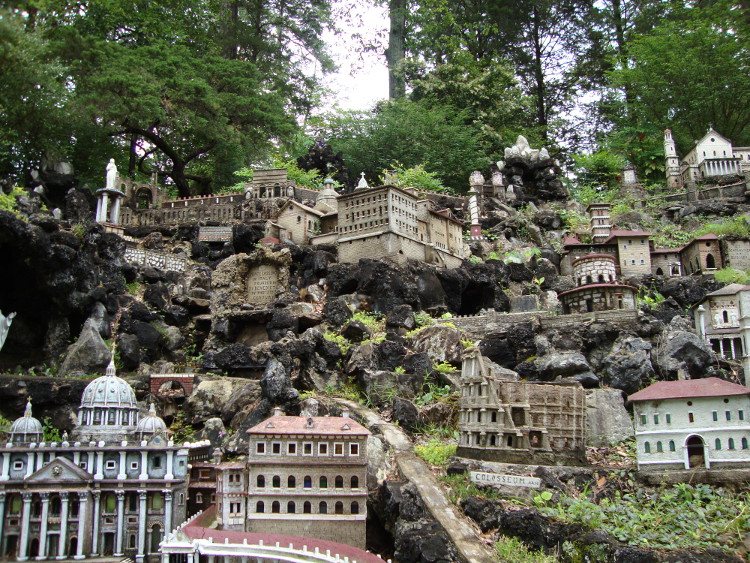 The grotto is both inspiring and whimsical. Brother Joseph never saw the buildings he drew inspiration from in life. The scale of the buildings varies wildly. In addition to religious subjects, Brother Joseph also created fairy tale scenes and castles from his childhood in Bavaria. To thank his many supporters, he created a delightful version of Hansl and Gretl complete with dragon!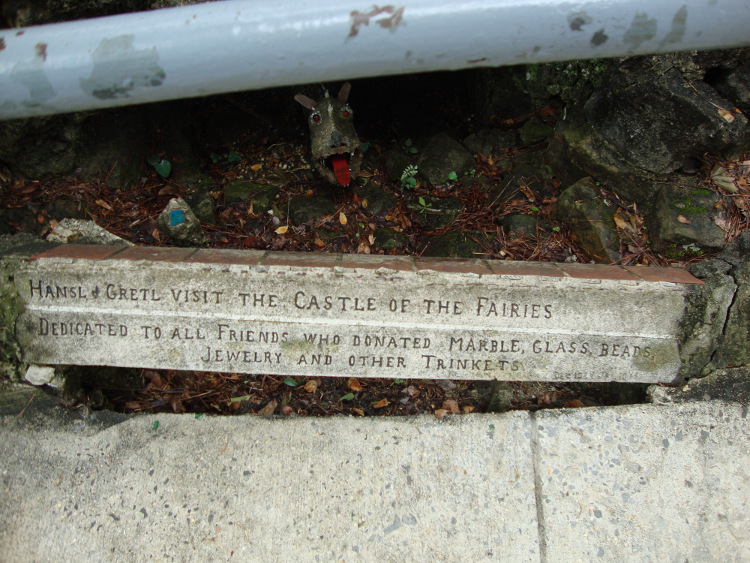 For the last thirty years of his life, Brother Joseph worked almost exclusively on the grotto. His work is maintained by the current monks living at the monastery.
Getting To Cullman
From Atlanta, the drive up and back will take about six hours. Take I-20W past Douglasville out into the suburbs and into the countryside.
If you have time, get off at exit 191 and take the winding mountain road to Cheaha State Park. The 3,000 acre park located in the Talladega National Forest connects to the Appalachian Trail. Cheaha Mountain is the highest point in Alabama, and the views are spectacular. Be sure to bring your hiking boots!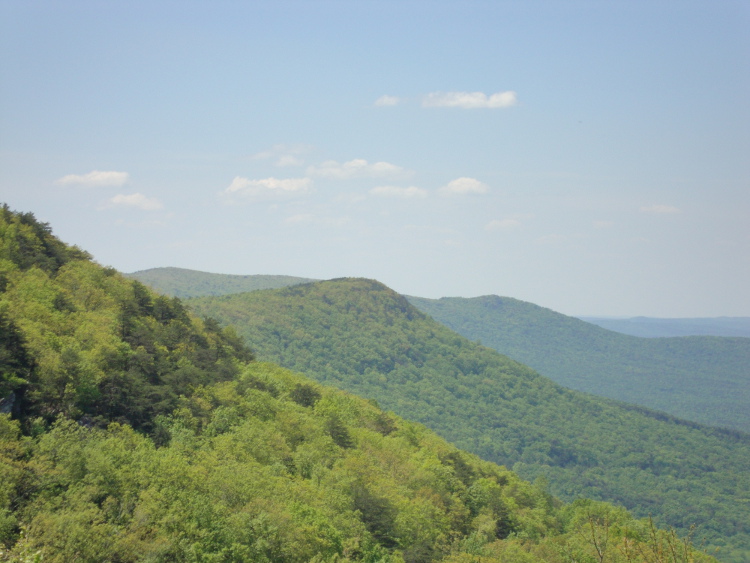 Getting back on I-20, continue to Birmingham. Take I-65N out of the city toward Huntsville. Cullman is about an hour up the road. Ave Maria Grotto is located on the grounds of St. Bernard Abbey. The grotto is open daily from 9 AM-5 PM. Phone number: (256)734-4110
Where to Eat
Rumor's Deli has great sandwiches. If you are craving pizza, try Carlton's.