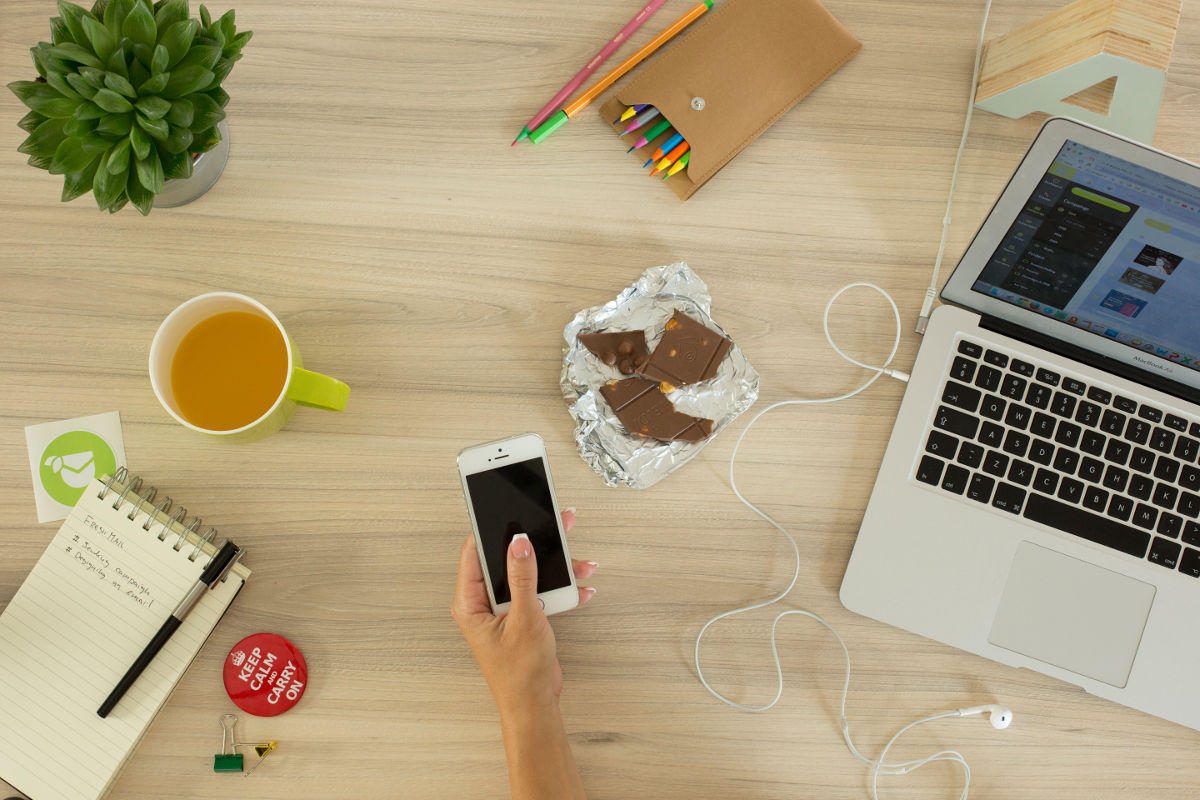 Blogging has helped me learn new skills, sort out my thoughts, make valuable connections, and meet wonderful people. It also takes a lot of time. If you are a busy professional, you may be interested in starting a blog, but you aren't sure if you can find the time to blog. Today's post is a blogging guide to help fellow professionals find time through systems and automation.
1. Niche Down (A Little)
My first piece of advice is to limit the topics that you choose to write about. It may seem counter-intuitive, but limiting yourself (a little) will free up your creativity and make it easier to find topics to blog about. Having a few areas of focus also makes your blog more cohesive.
I'm not advocating micro-niches. If you think that you can blog for years on overwater bungalows, go for it. However, narrowing your focus too much will eventually lead to burnout and boring your readers.
My personal sweet spot has been four topics: travel, productivity, and personal and professional development. With these four topics as general guidelines, I have been able to blog about several subtopics. For example, I have written several posts about learning foreign languages and becoming a better writer. Both of these topics fall under the broader categories of personal and professional development.
2. Use WordPress
I started Not So Lost In Translation on Blogger. Blogger is an easy platform to use, but I struggled to attract readers and was limited in how I could customize my blog. Switching to WordPress has made blogging so much easier. Having a self-hosted Wordpress blog means that I have access to thousands of themes and extensions to make my blog more attractive and attract more readers through search engine optimization.
Starting a self-hosted WordPress blog can be intimidating. FirstSiteGuide is a great resource for learning how to setup a personal website. They have written and video tutorials on webhosting, blogging, and and search engine optimization. They also have interviews with top bloggers. Be sure to check out their beginner's guide to successful blogging.
3. A post template saves writing time
As a writer, I can say that nothing is more terrifying than a blank page. A post template can help save time by providing a starting point to begin your post. I use a modified version of Michael Hyatt's Evernote template as a starting point for my posts. My post template includes space for the theme and central argument of my post as well as space to outline my post. I also add any links that I find in my research to the template to have them ready to add to my post when I sit down to write. Keeping to a standard format speeds up the writing process.
Micheal Hyatt also has a great podcast episode about how to write a blog post in 70 minutes or less that I highly recommend.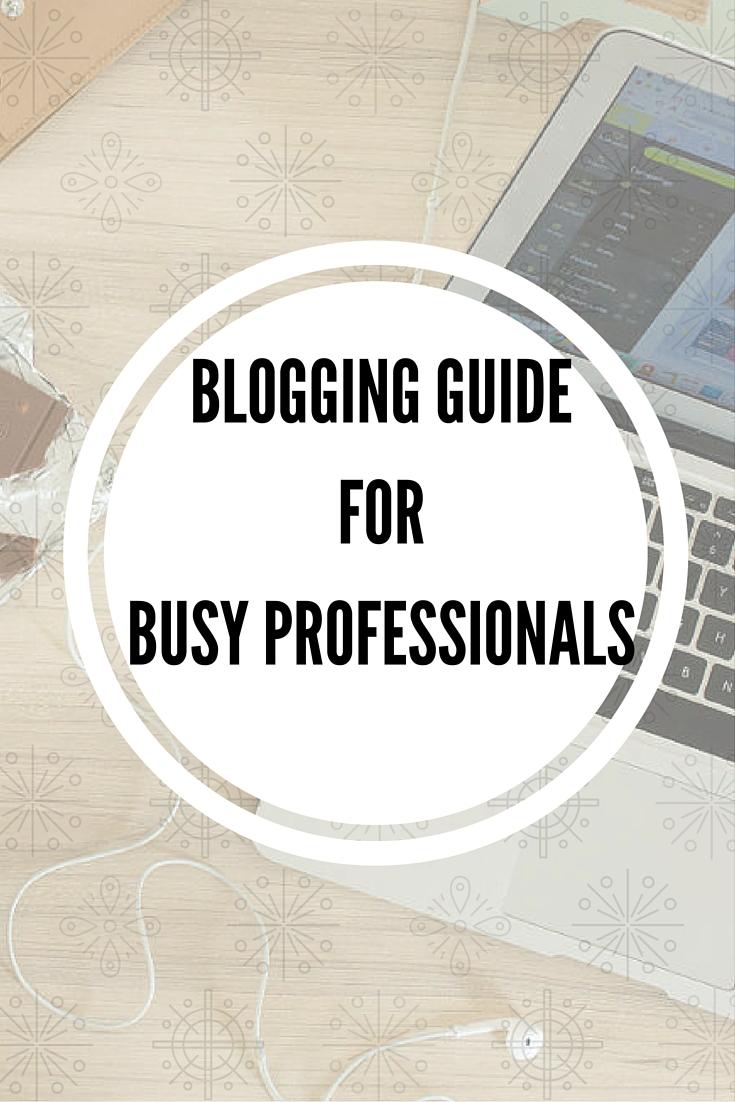 4. Automate Social Media Posts
I use Buffer to schedule my social media posts ahead of time. Buffer allows me to post at multiple times of day without physically being logged in to my Twitter account. Another advantage is that Buffer will track analytics such as post clicks. I want to share valuable content with my followers. By tracking what is shared most often, I can learn what interests my audience.
I use Later to draft Instagram posts. After I finish drafting my blog post, I upload my Buffer posts for the week and add any images that I want to share to Instagram to Later. I schedule that time that I want the images to appear on Instagram. When it is time for the post to appear, I get a notification from Later which automatically opens my Instagram account and has my caption ready to paste into Instagram.
By batching my social media, I can take advantage of free time to keep my social media accounts updated. I still check my social media during the week, but I try to disconnect an hour before bedtime to make sure that I get proper sleep.
5. Monitor Trends Using Nuzzel
Nuzzel is a social news aggregator. The app connects to your Twitter account and delivers the content that your friends are sharing the most directly to your inbox. Using Nuzzel helps me keep track of what is trending in my community. It's a great way to connect with your followers and give valuable content.
6. Create Compelling Images Easily
Creating images for my blog, Twitter, Pinterest, and Instagram accounts can take a huge amount of time. I used to use Gimp to handle all of my image editing. While I love Gimp, it's too complicated to use to create images quickly. I now use Canva to create all of my images for my social media accounts. Canva comes with preset templates for Twitter, Pinterest, and Instagram which makes image creation quick and easy.
For a great roundup post of other image editing options, check out Socially Sorted's 50 Shortcuts to Create Visual Content for Social Media.
7. Use an Editorial Calendar
An editorial calendar is a calendar of posts and social media updates for the upcoming weeks and months. Take a few hours and brainstorm post ideas for your blog. My best method for finding post ideas is to focus on the content that you want to read. If you read a great blog post on travel to your hometown but wish that the author had written more on the food scene, why not write about it yourself?
By focusing on content that you are interested in, you also learn more about these topics yourself. Blogging is a great form of personal and professional development.
For Not So Lost In Translation, my blog content planning process is integrated into my monthly and weekly reviews. As part of my monthly review, I plan my posts for the upcoming month. My rough schedule is two articles on productivity or lifehacks, one travel article, and one personal or professional development article per month.
Since I try to update my blog weekly, my list always includes a few smaller posts that can be written quickly. If my personal schedule becomes hectic or I am feeling sick, I can plug these in to my schedule as needed.
Since social media changes quickly, I plan my social media posts as part of my weekly review. My social media updates consist of 50% sharing content from my followers, 25% content from other sites related to the post of the week, and 25% content from Not So Lost In Translation including promoting older posts.
I use Trello for my editorial calendar. My Life As a Teacup has a great overview of how to set up an editorial calendar in Trello. Another popular option is CoSchedule. For a comparison of the two apps, check out this article from WP Curve.
Blogging can be a time investment, but I believe that it is a worthwhile investment. Blogging has made me a better writer, better at organization, and I have met many wonderful new connections in the process.
I hope that you have found these tips helpful. How do you speed up your blogging process?