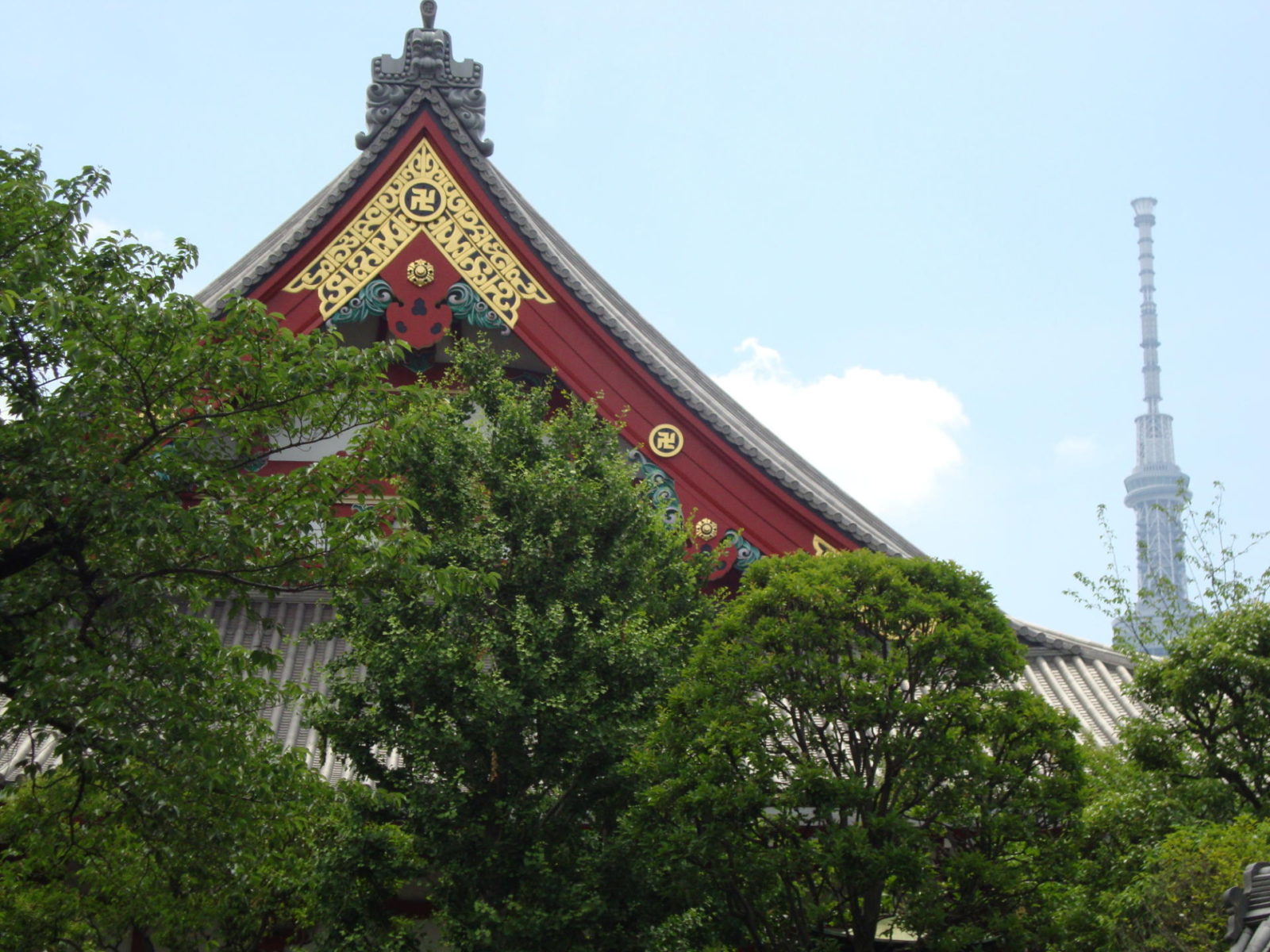 Before my trip to Japan, I researched for several months on what I needed to bring to enjoy my trip. Some of my research was helpful and some was not so helpful. For today's post, I wanted to make a list of the items that ended up being my Japan travel essentials. Every travel essentials list is somewhat personal. You might not sunburn as easily as I do so having sunscreen and a parasol might not be essential for you. Hopefully this list gives you an idea of things to consider taking with you to Japan.
Must Have Japan Travel Essentials
1. Good Walking Shoes
You are going to be walking a LOT in Japan. I averaged eight miles of walking every day. In addition to walking a lot, you will be going up and down several flights of stairs per day. Most train and subway stations have limited accessibility. Typically, there is only one elevator per platform and many train and subway stations don't have escalators. Having a comfortable pair of shoes can make the difference between enjoying your day of travel and being utterly miserable. Don't feel awkward sporting running shoes in Japan. While you rarely will see a sarariman sporting sneakers, I did see several casually dressed Japanese people wearing running shoes.
Onitsuka Tigers are a great low profile and comfortable choice.

2. Moisture wicking socks
Along with comfortable shoes, having proper socks are a must for walking long distances. My trip was during the early part of the rainy season when it can be hot and REALLY humid. To keep from developing blisters, wear socks that are designed to keep your feet dry.
Running socks like these are designed to help prevent blisters. Remember that you will also be taking off your shoes in many public places in Japan. Be sure to wear nice socks so that you don't get embarrassed!
3. Pocket Wifi
I went to Japan by myself so I relied on HyperDia and Google Maps for navigation. Public wifi in Japan can be difficult to find. I rented a pocket wifi unit from Global Advanced Communications. I was able to pick up the unit at Haneda airport. Setup was extremely easy. I managed to get my phone connected in under five minutes and that was with me working on three hours of sleep.
4. Umbrella and/or Sun Parasol
As I mentioned before, my trip to Japan was in the early part of the rainy season. Even during the rainy season, it doe
sn't rain every day. I had a few sunny days during my trip too. Even after putting on sunscreen, I still managed to get sunburned. I decided to buy in a sun parasol which is the best thing EVER for hot days in the summer.
The better parasols are lined to help absorb heat. They can also serve as umbrellas as well for
rainy days. If you forget to pack an umbrella, don't worry. Umbrellas can be found easily at convenience stores (konbinis) and at shops at train and subway stations.
The makeup store Ainz & Tulpe has a large choice of UV protection gear including nice parasol/umbrellas.
5. A Charging Station
Many hotels don't have that many easily accessible outlets. I had my phone, tablet, digital camera, and pocket wifi and I need to charge all of them. A portable charging station was extremely useful since I could charge everything at once.
5. RFID blocking passport and credit card sleeves.
Japan has one of the lowest crime rates in the world. Crime still happens and airports are a major target for skimmers. These RFID blocking passport and credit card sleeves aren't the most attractive in the world but they do help protect your personal information.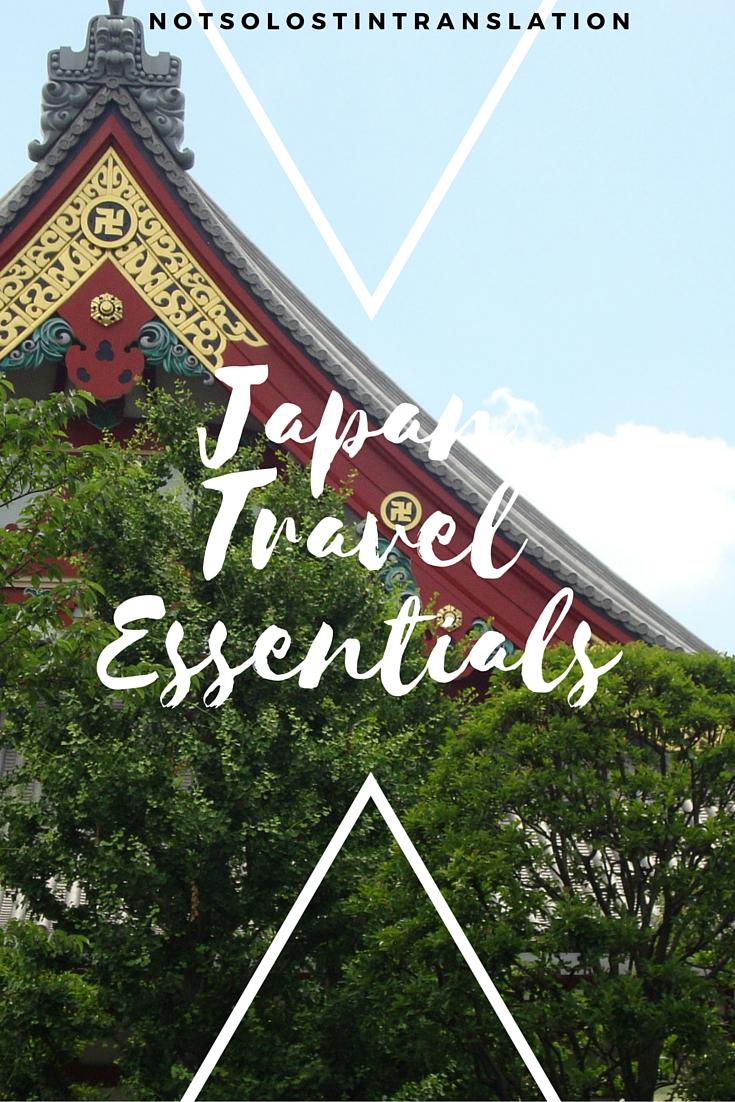 6. A cellphone case with card holder
I am placing this on the list since I bought a cell phone case that could hold transit smart cards while I was in Japan. Smart (IC) cards are essential for using public transportation in Japan. Suica (for trains) and Pasmo (for subways) cards let you scan in and out of stations without needing to buy a ticket for each trip. These two cards and my Japan Rail Pass covered 95% of my transportation needs in Japan.
7. A Crossbody Bag
Having a place to stash my cellphone, passport, Japan Rail Pass, train tickets, and Suica and Pasmo was helpful. Japan requires you to carry your passport with you at all times. For subways and train stations in Japan, you scan your card as you enter and as you exit. Keeping my cards accessible was essential for me not holding up the line. You also need to show your Japan Rail Pass to train attendants as you enter and as you exit train stations. Since the Japan Rail Pass is a little smaller than the size of my United States passport, it was convenient to keep the two of them together.
8. A Decent Backpack
Between carrying my phone, my camera, my wallet and passport, a pocket wifi, a bottle of water and a few snacks, my shoulders had the workout. As I mentioned, you will be walking a lot. Fjallraven backpacks are really popular in Tokyo. The backpacks are designed to distribute weight evenly between your shoulders. When choosing a backpack, make sure to pick one with padded straps to help protect your back. Pro tip: when traveling on busy subways and trains, put your bag on the rack above the seats so that others have room.
If you are considering traveling to Japan, I hope you found this post helpful. Have you been to Japan? What were your travel essentials?