One of my biggest worries before my trip to Japan was how I would be able to be able to enjoy eating with my vegetarian diet. Japan has a reputation for having a diet that is rich in vegetables. However, as I soon learned during my research, most food in Japan is cooked in dashi or bonito flake stock. Despite my worries, with a little research, I had an awesome time enjoying Japanese cuisine. Here are some of my tips for eating vegetarian in Japan.
Vegetarians are still somewhat of a novelty. Japan is starting to get a vegetarian and vegan scene, but the scene is still young. Historically, vegetarian food is linked to Buddhist cuisine in Japan. Many Buddhist temples in Kyoto serve shojin ryori or vegetarian temple cuisine.
I am a ovo-lacto-vegetarian so I have a little more flexibility in my diet. Not surprisingly, Tokyo has the best variety of vegetarian and vegan friendly restaurants. Even in more rural areas such as Nagano prefecture, there were still plenty of places for me to enjoy.
While there are vegan-friendly restaurants throughout Japan, if you are strict vegan, you may want to consider staying at an Air BnB if you want to travel to smaller cities. Having a kitchen to prepare your own food will guarantee that you are able to enjoy a variety of food during your visit.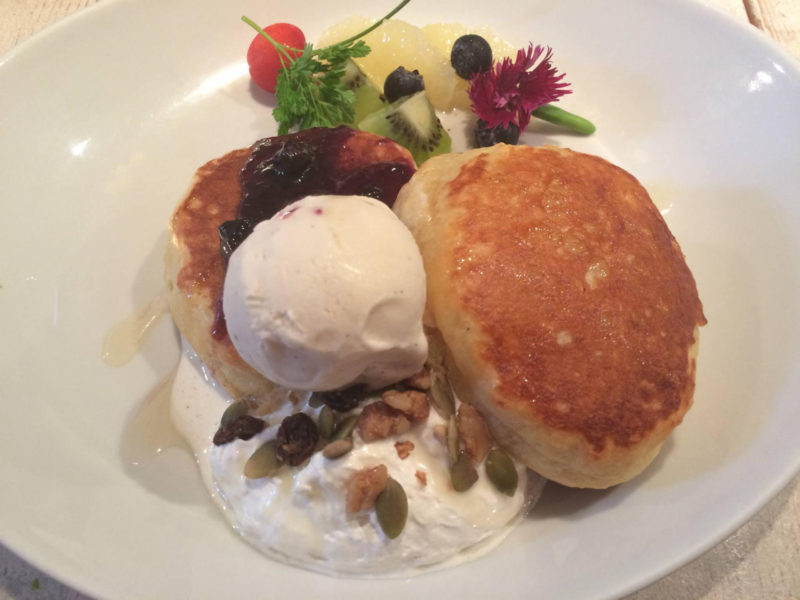 Vegetarian and Vegan Japanese Vocabulary
There are two different terms for vegetarian in Japanese:
ベジタリアン (begetarian)
and
菜食主義者 (saishoku shugisa)
The first word ベジタリアン is the English word vegetarian written in katakana. I have heard that some people in the countryside are not as familiar with the word ベジタリアン and 菜食主義者 (saishoku shugisa) should be used instead. Personally, everyone that I spoke with understood ベジタリアン (begetarian).
If you aren't comfortable speaking Japanese, here is a great list of printable cards for many dietary restrictions and food allergies.
In my experience, vegetarian means vegan to many Japanese. I had several well-meaning Japanese people warn me not to eat milk containing products after learning that I was vegetarian.
Vegetarian Travel Tips
I flew to Japan on All Nippon Airways. I can't recommend ANA enough. The flight attendants and airport staff were super helpful and the seating is comfortable with plenty of legroom. If you are vegetarian, it is a little tricky to find the vegetarian or vegan meal option. On the ANA webpage, go under My Booking and the vegetarian/vegan meal option is under "Special Diet/Children."
Special lunchbox meals or bento are a Japanese tradition when riding on shinkansen or bullet trains. Unfortunately, there are no vegetarian bento options at the train station. Luckily, there are convenience stores at every train station so I made my own bento. Granted, it was less cute but still functional. Here is a guide to vegetarian and vegan convenience store food.
Vegetarian Fast Food
MOS BURGER, a Japanese fast food chain, has a soy patty option on the menu. Be careful to order a hamburger instead of a MOS burger because the sauce on the MOS Burger is not vegetarian. For a healthier option, this summer MOS burger has released a version of their burger in a lettuce wrap. The Natsumi MOS yasai Burger is a soy patty with tomato and Aurora vegetable sauce on a lettuce wrap. If you are vegan, be aware that the Aurora sauce does contain mayonnaise. CoCo Curry Ichibanya has a vegetarian curry on their menu which is delicious.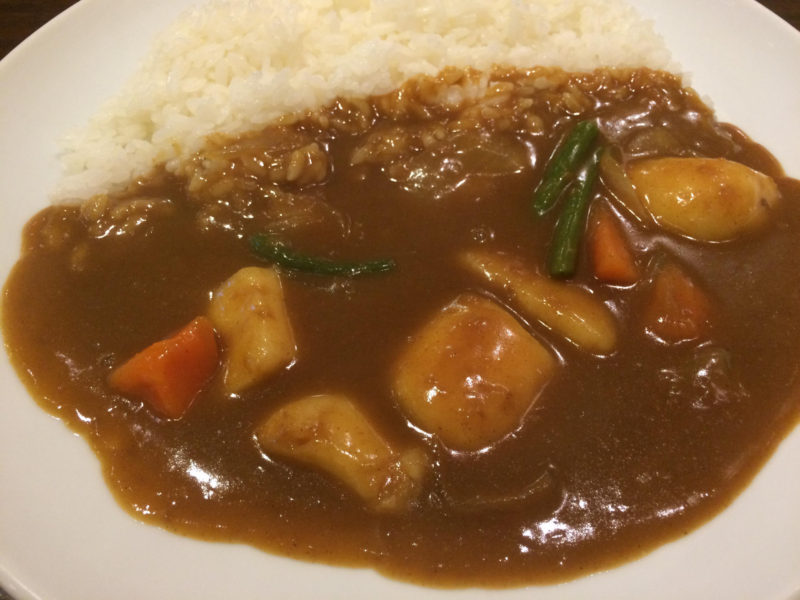 Eating Vegetarian in Japan: Susi's Favorites
My favorite restaurant during my trip was Ain Soph Journey. Ain Soph is a vegan restaurant chain with three locations in Tokyo. I ate at the Journey location in Shinjuku. The restaurant has a clean laid-back café atmosphere, and the heavenly pancakes course really is heavenly.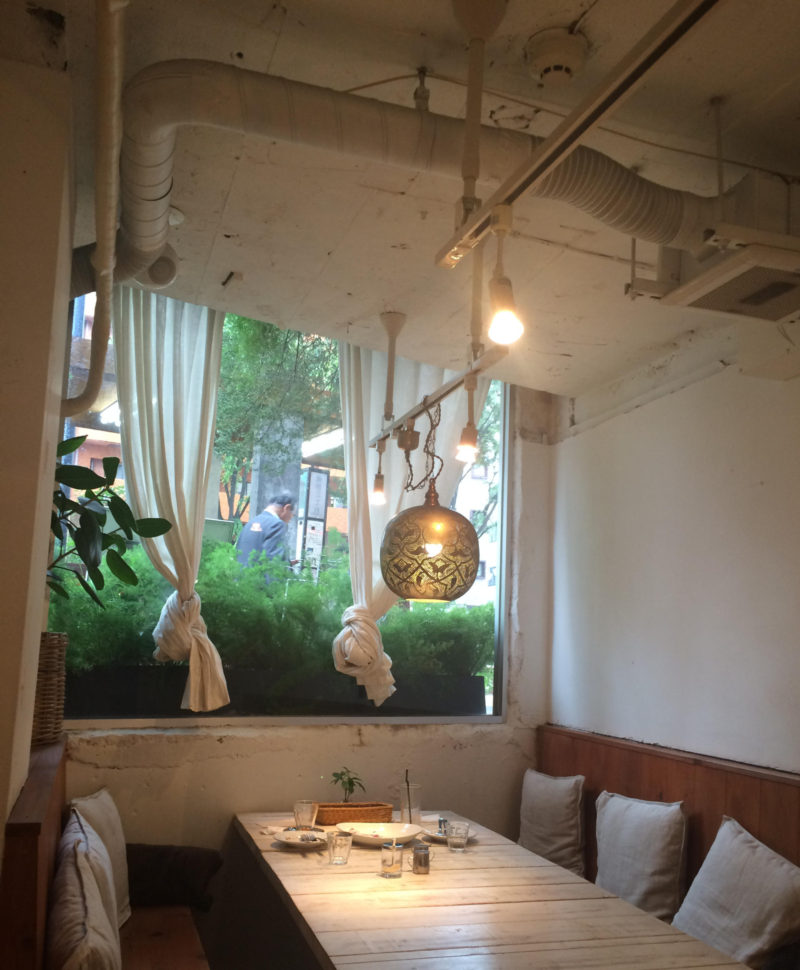 The course consists of three dishes: a salad parfait with a homemade dressing, a tomato-based vegetable soup, and pancakes topped with vegan almond ice cream, fruit and whipped cream. Yum! The price for the meal was 3000 yen after tax and includes your choice of coffee, tea, or herb tea.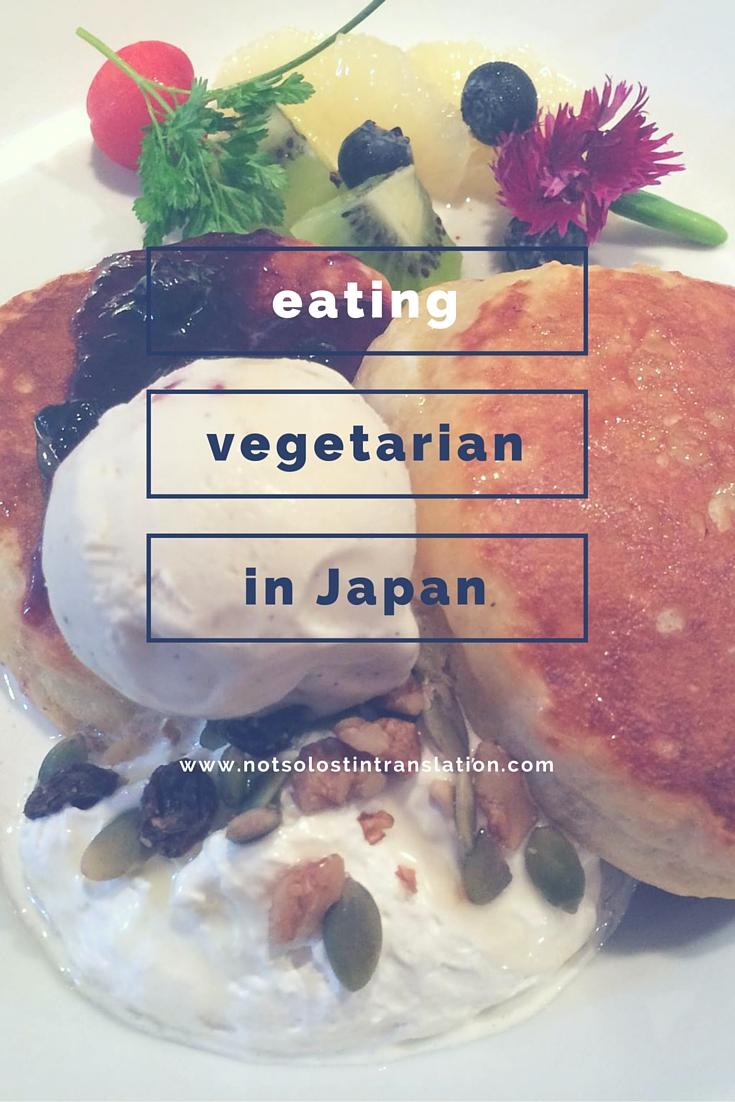 Japan also has a lot of wonderful Indian and Nepalese restaurants. Kathmandu in Matsumoto has a wonderful vegetarian course with the some of the best curry and naan that I have had in my life.
Are you vegetarian or vegan? Or do you have dietary restrictions that can make travel challenging? What are your tips for dining in unfamiliar places?
Resources: