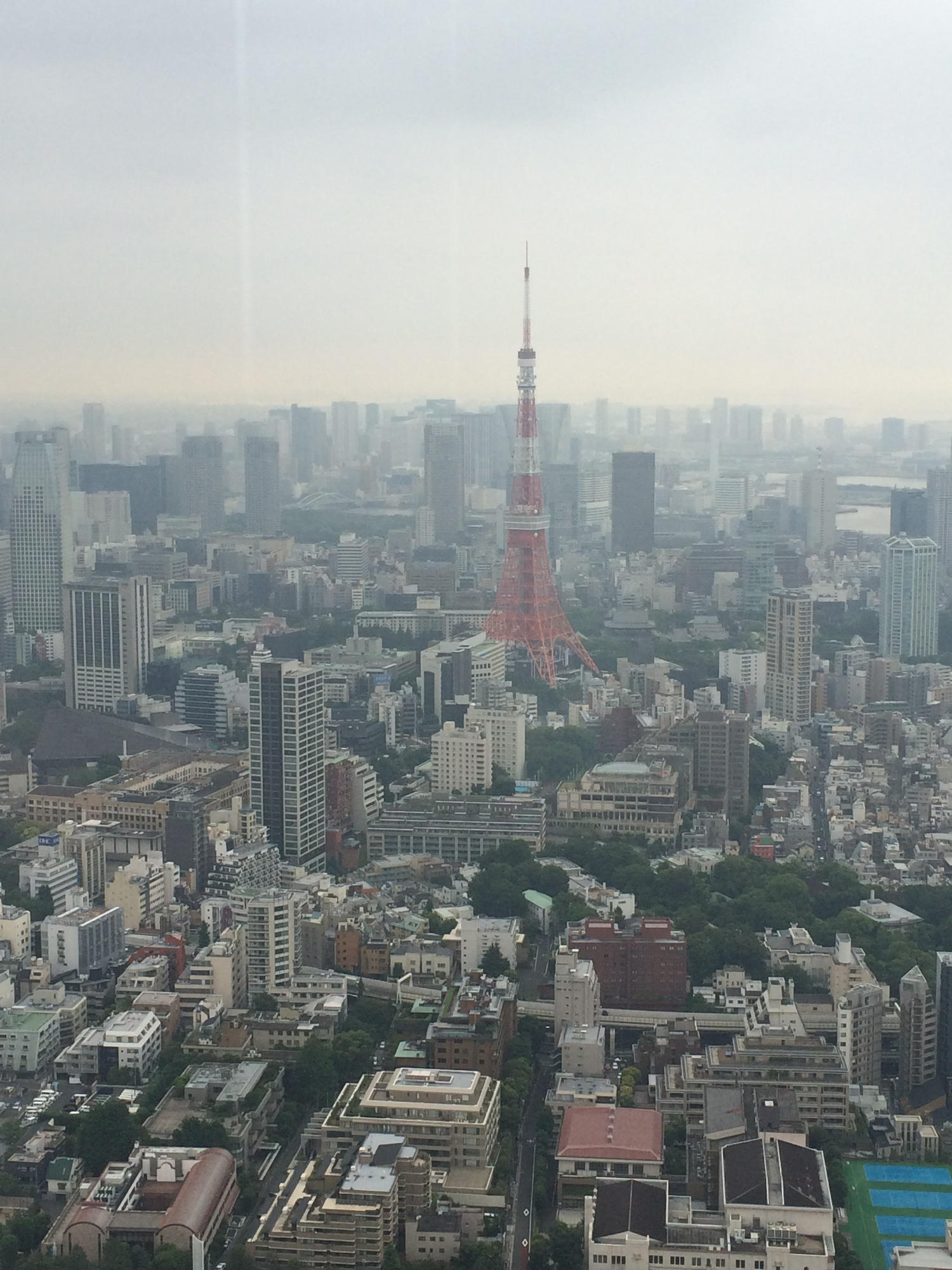 I have meant to write a more detailed post about my trip to Japan. I traveled to Japan in June and it's now September so I'm going to blame my tiny ASUS T100TA notebook and the fun of editing photos on a tiny screen. Ultra-portability does have its disadvantages. This series is part travelogue but I am going to try to include as much advice as possible in each post to make it useful if you are planning a trip to Japan or a longer adventure in general. Travel guides can be a bit generic so I am hoping that my Tokyo travel guide is helpful!
I divided my trip into four areas on the largest island, Honshu. The first part of the trip was spent in the Tokyo-Yokohama metropolitan area, followed by Nagoya, then Matsumoto, and finally the Kansai area.
General Tokyo Metropolitan Area Info
I bought my plane tickets about three months before my trip. At that time, Air Canada and United offered a code share with All Nippon Airways (ANA). The best deal was for flights into Haneda (Tokyo International Airport). Haneda is actually closer to Yokohama than Tokyo so I chose a hotel in Yokohama for the first few days of my trip.
Yokohama is the second largest city in Japan and right next to Tokyo. The Greater Tokyo metropolitan area (which includes Yokohama and several other cities around Tokyo) has around 37-39 million people (Wikipedia) depending on how the area is defined. There are a LOT of people. Keep this in mind when traveling around Tokyo.
Arriving in Japan
My plane landed at 5 PM Japan time. I had done my research and had my landing card filled out as well as the addresses of my hotels in English and Japanese. I do recommend that you keep a list with your hotel addresses with you on the plane since you are required to give this information on your landing card. Filling out the landing card on the plane will make sure that you get a spot at the front of the customs line.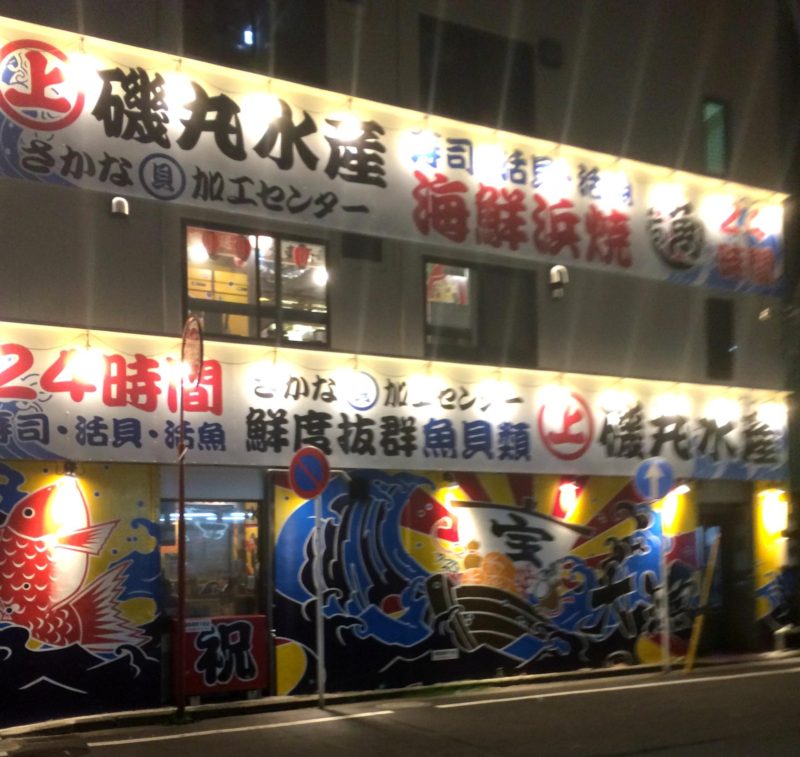 Japan is a cash based society so my first order of business was exchanging money. Mizuho Bank has a branch on the arrivals floor of Haneda airport right after you get out of customs. In my experience, Mizuho Bank gives good exchange rates.
Exchanging money was pretty easy. I had to fill out a form which was stamped by the attendant who then showed me the exchange rate. I signed and she stamped the form in several places. The form was handed to the back for the supervisor who proofed it and he stamped it as well. The attendant handed me a stack of fresh yen.
If you have a bank card that works in other countries, the airport also has ATMs that accept foreign cards. Since I'm a little paranoid, I brought cash to exchange and used ATMs throughout my trip.
Using the Rail System for the First Time
I used HyperDia and Google Maps to figure out that my hotel connected to Haneda Airport by the private Keikyu railway line. Japan has a (former) national railroad, the Japan Railway, as well as several private railways. When looking at railroad maps of Japan, JR lines will always be separated from the other private railroad lines. See my Japan travel questions post for more discussion on the JR railway lines.
I had the option of purchasing a ticket or an IC card. Since IC cards can also be used on subways and at convenience stores, I decided to get a Pasmo IC card. If you are uncomfortable reading Japanese, don't worry. The ticket kiosks have an English option. The smallest deposit for the card is 1000 yen, but I deposited 5000 yen (a little under 50 dollars) on a card.
I deposited way too much for my transit costs. At the end of my trip, I bought 2000 yen worth of snacks to bring home at a convenience store. I also used the same card to buy lunch at MOS Burger. I STILL have money on it for my next Japan trip. My advice is to put a small amount of yen on your card or use your card to buy food as well as for transportation.
I left the airport at 7:30 PM and missed the main rush hour crowd. The train was still a little crowded so I stood and held with my suitcase. Getting my footing was challenging because I was dead tired at this point. When I get off the train it's dark. A colorful store sign greets me as I walk from the station. I realize that I am in Japan!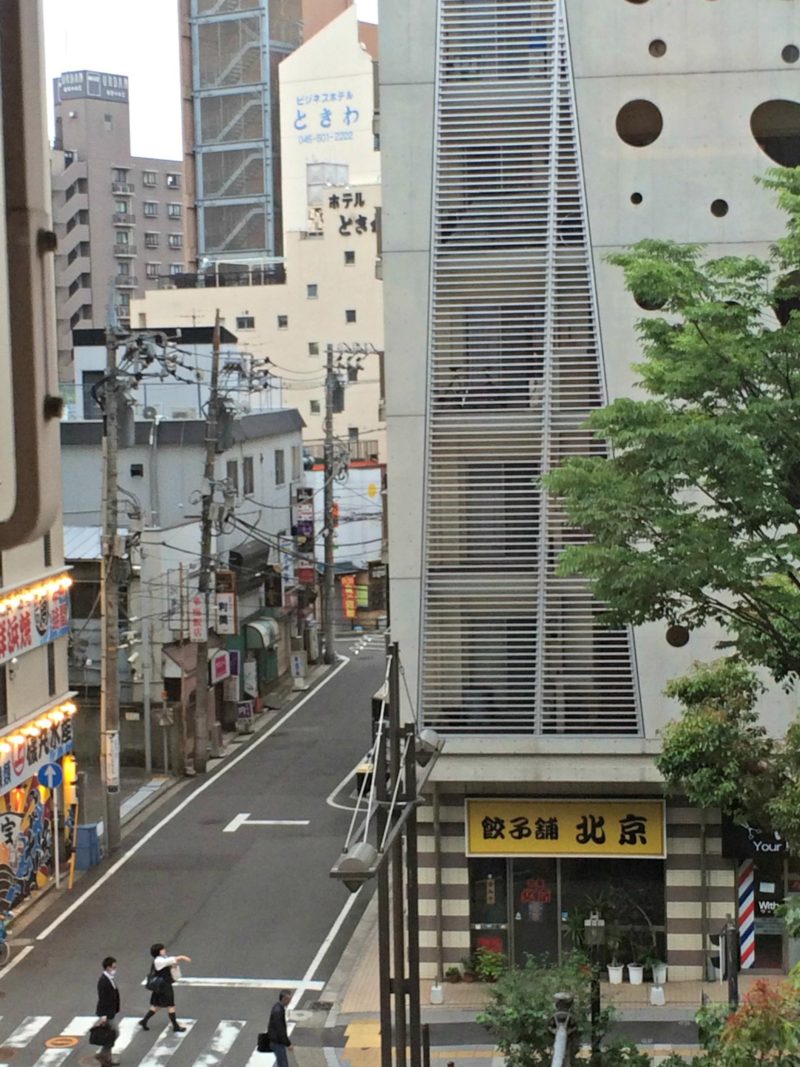 Tokyo: Sailormoon Adventure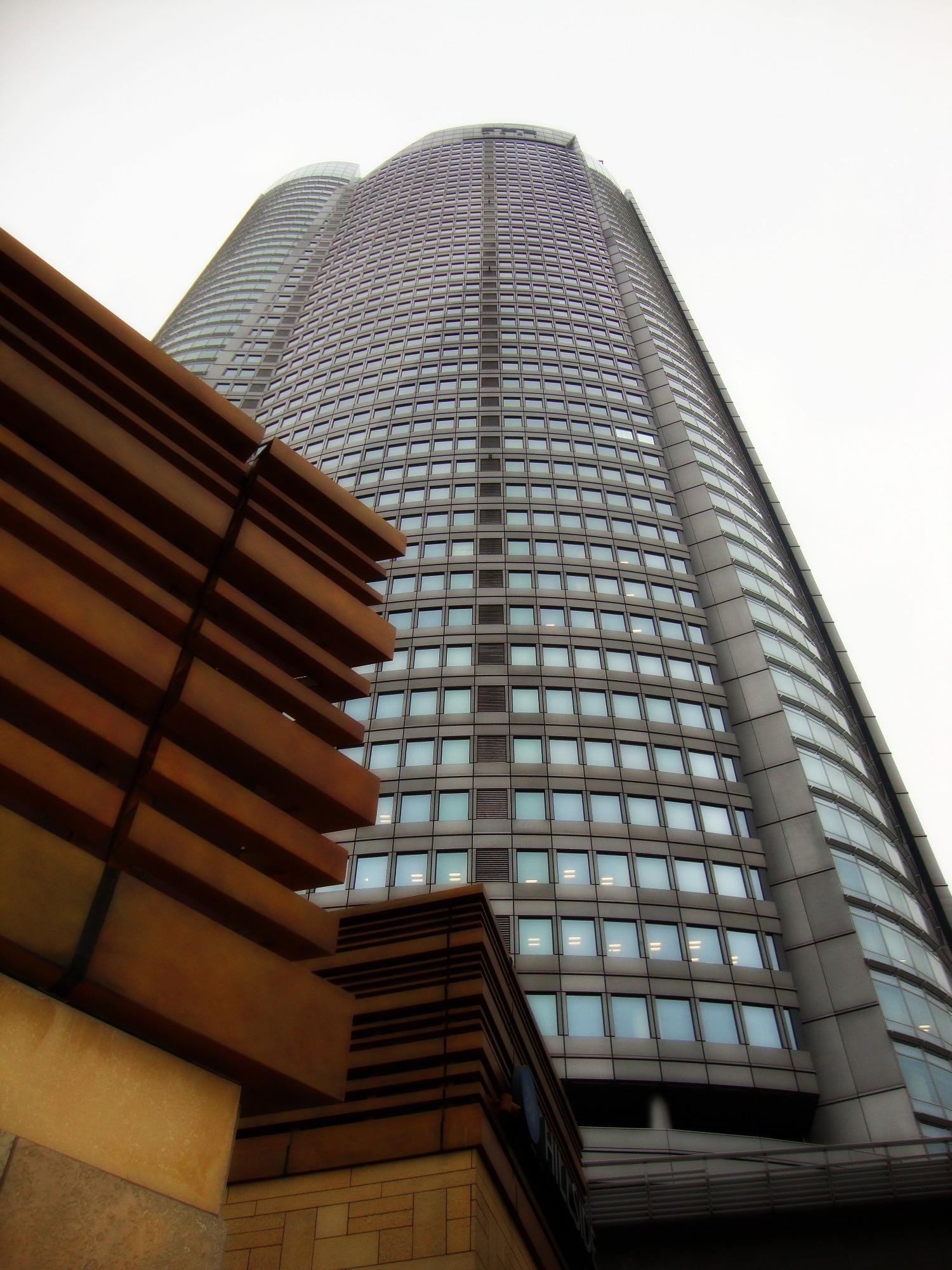 For my first day in Tokyo, I wanted to see a few of the more famous sights as well as some of the places featured in one of my favorite childhood series, Bishoujo Senshi Sailormoon. The Mori Tower at Roppongi Hills was also hosting a special Sailormoon exhibit at the 52nd floor Tokyo City View observatory.
The Sailormoon exhibit was at the 52nd floor Tokyo City View observatory. Seeing Naoko Takeuchi's artwork against the Tokyo skyline was incredible. The observatory is a great place for getting photos of the Tokyo skyline. On a clear day, you can see Mount Fuji in the distance. Sadly, Mount Fuji decided to hide from me for the duration of my trip.
Getting to Roppongi Hills
The Roppongi Hills complex, is an office and residential complex in Roppongi. The complex has more than 200 restaurants and shops so it's a great place to stop for lunch.
I took a 9 AM train from Yokohama to Tokyo Station where I connected to the Tokyo subway system. Roppongi Hills has its own subway station which has direct access from the subway to the complex. Most offices in Japan open at 9 AM so I was at the end of the morning rush hour. Unfortunately, this also meant that there were a lot of desperate people who were running late!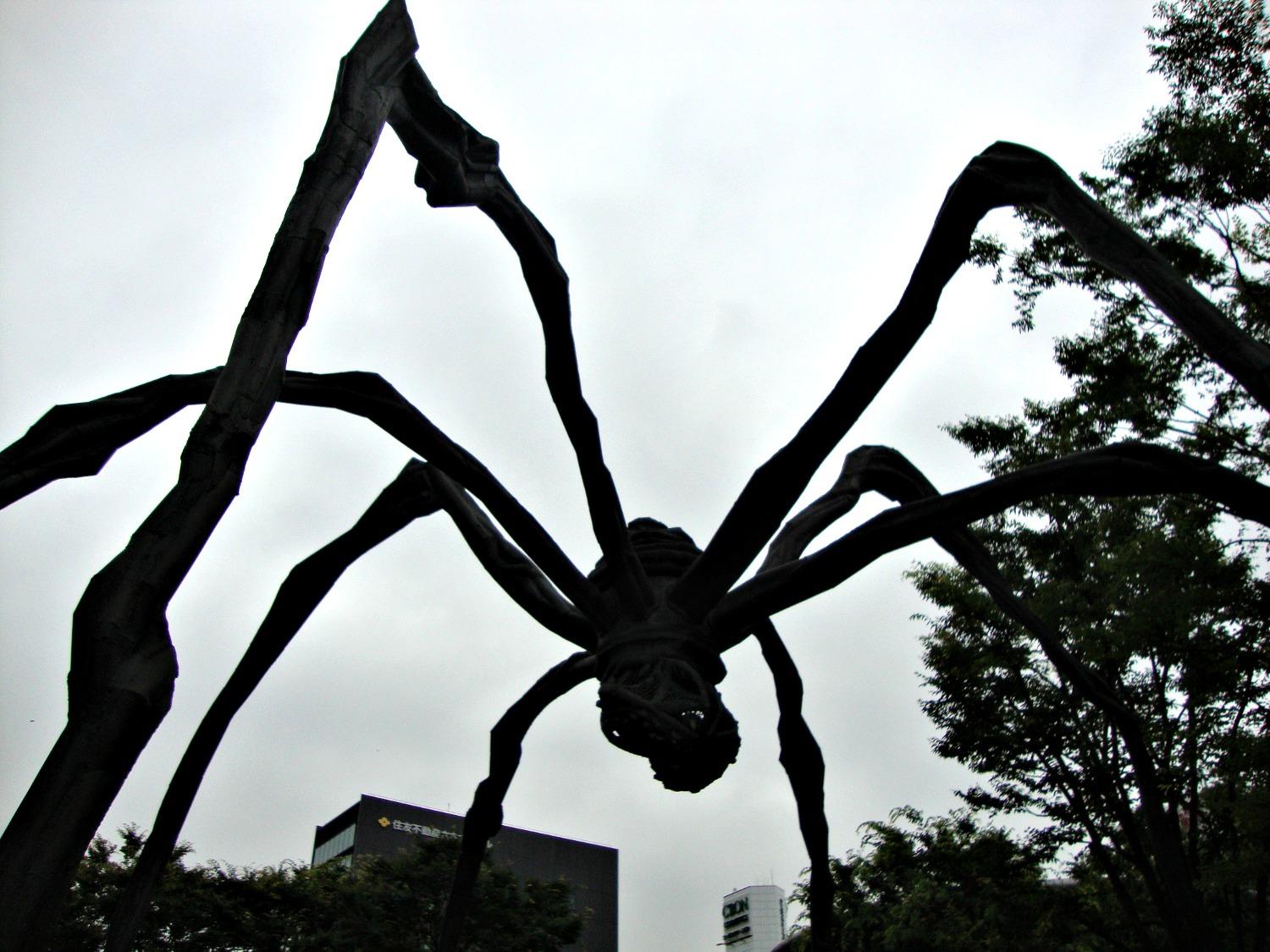 If you are from a country that drives on the right side of the road such as the United States, traffic in Japan can be confusing. Remember to stay to the left and let people who are in a hurry pass on the right! Needless to say, I got bumped a few times before I figured out the traffic pattern.
Hikawa Jinja: A Hidden Shrine
My next stop was Hikawa Jinja, a Shinto shrine, which features heavily in the Sailormoon series. The creator of the Sailormoon, Naoko Takeuchi is a native of Tokyo, and several real Tokyo locations appear in the series. There are actually two Hikawa Jinja shrines in Tokyo.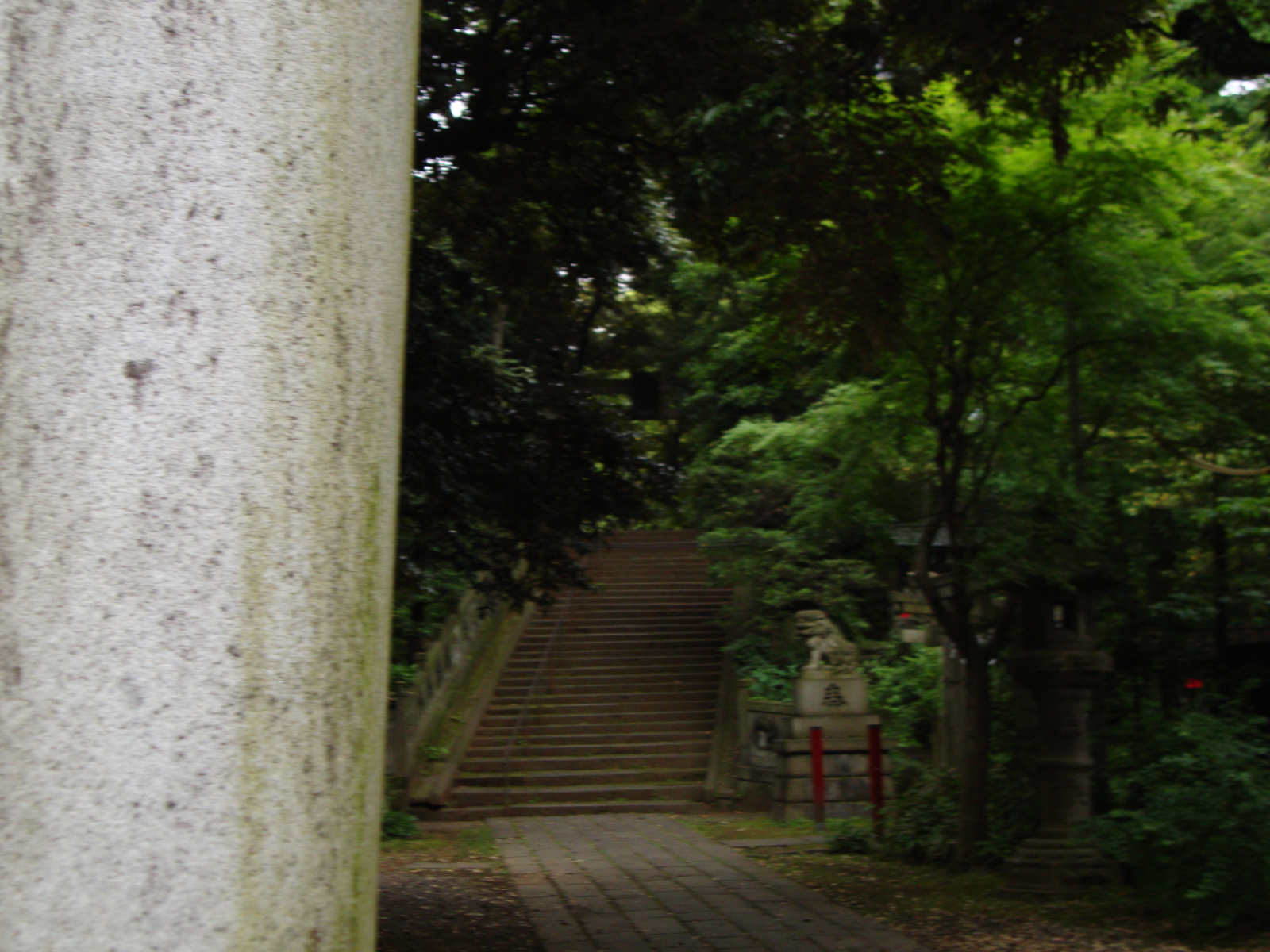 The manga (comic book series) is modeled after the Hikawa Jinja in Azabuu-Juuban. I visited the Akasaka shrine which has the iconic stairs which were made famous in the Sailormoon animated TV series.
The Akasaka Hikawa Jinja shrine is a branch of the famous Hikawa Jinja shrine in Saitama. The shrine in Tokyo was founded in 1730.
Hikawa Jinja is in the quiet and upscale Akasaka area. The entrance to the shrine is tucked away on a quiet side road. I nearly missed it since Google Maps directed me to the back entrance which looked like a park.
After walking around slightly confused, I finally found the front entrance to the shrine. The shrine is open to the public but there are limited signs in English. If you are planning a visit, here is a basic guide to shrine etiquette.
An Unexpected Detour
The next part of my trip was an unexpected but delightful detour caused by jet lag. Jet lag is known as jiseboke in Japanese which means something like time difference stupidity. In my experience, this is a pretty accurate description of jet lag.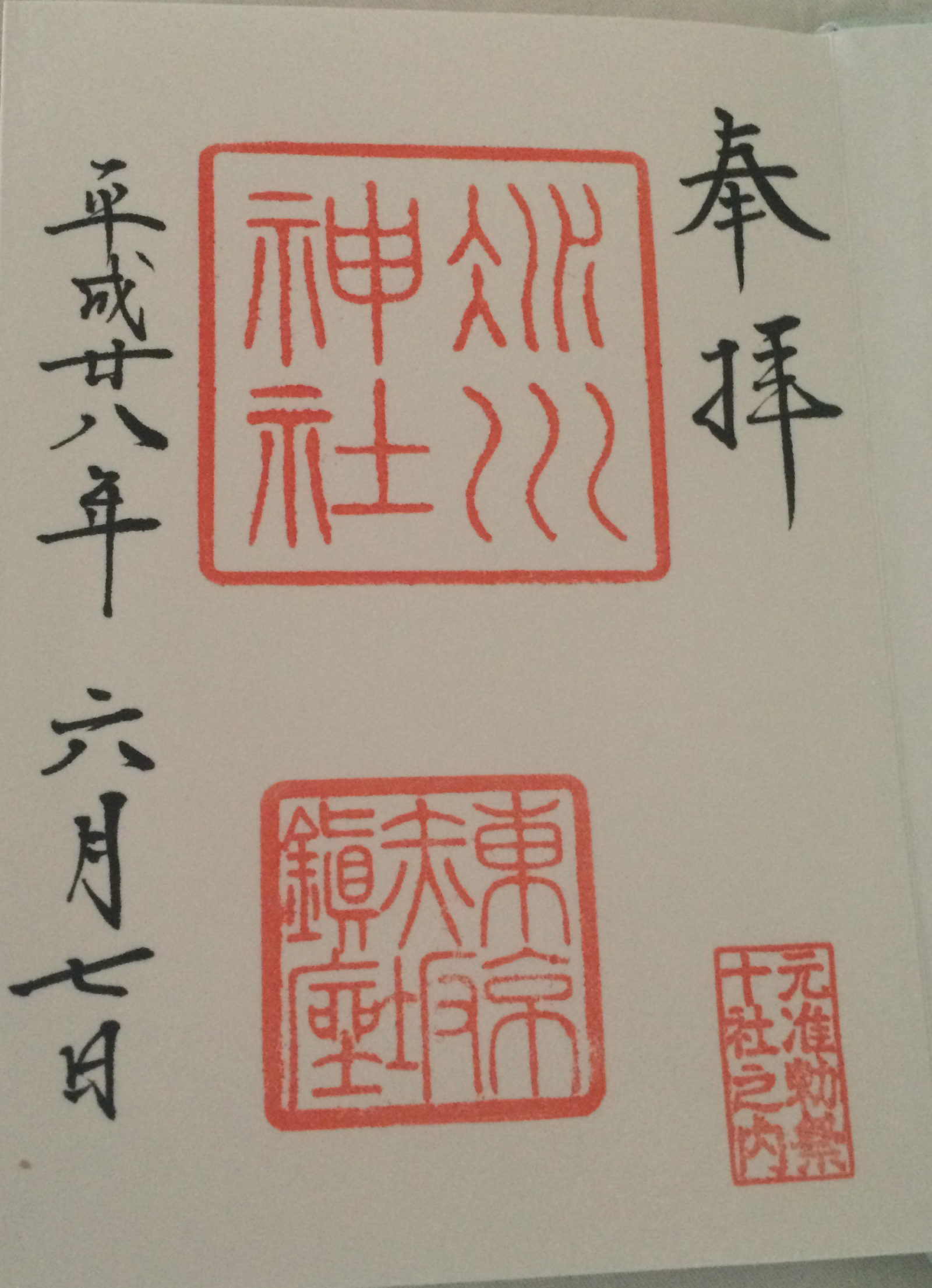 One of my goals during the trip was to collect goshuin from the various temples and shrines that I visited. Goshuin are temple seals. While they were traditionally given out to individuals who donated a sutra to a Buddhist temple, goshuin are now given out at Shinto shrines and Buddhist temples throughout Japan. In addition to the seal, the goshuin includes the date of your visit as well as prayers and blessings. Each goshuin is unique to the temple or shrine that you visit.
To collect goshuin, you need to buy a goshuin-chou or stamp book. I wanted to buy a stamp book as well as collect the temple stamp at Hikawa Jinja. I requested what I thought was the book and the stamp in Japanese at the shrine shop. There was no line, so I received the stamp almost immediately.
After I left the shrine, I went to lunch. I wanted to look at my goshuin, but here is where the jet lag caught up to me. I forgot the most basic rule of traditional Japanese writing. Traditional Japanese is written right to left.
Yes, I opened the book upside down and thought it was blank. Never underestimate the power of jet lag!
I was embarrassed to go back to the shrine so I decided to look for another shrine in Tokyo to visit so that I could get a goshuin from a Tokyo shrine.
Meiji Jingu Shrine: A Quiet Oasis in Busy Tokyo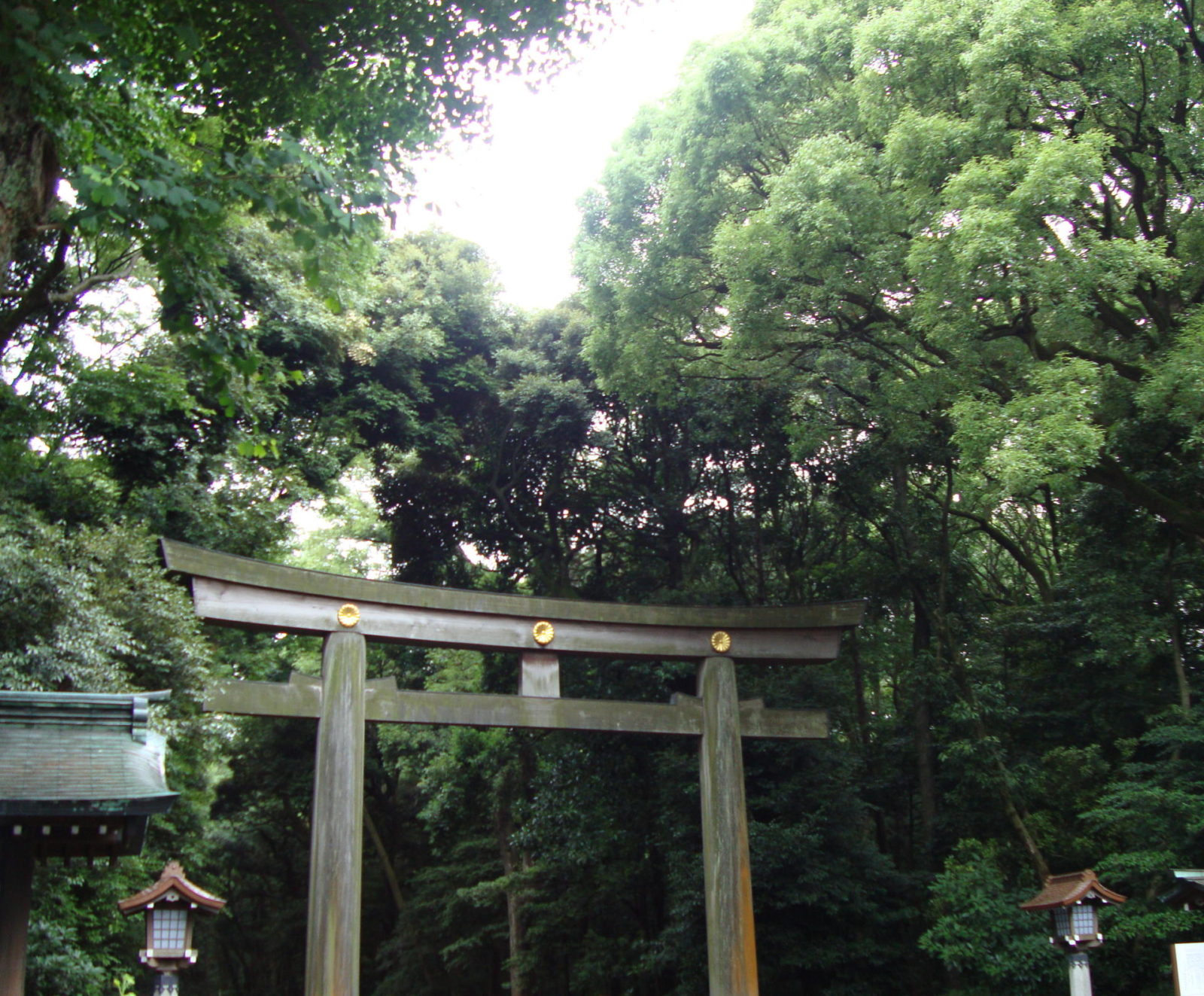 Meiji Jingu is one of the largest forested areas within Tokyo. The shrine was built to honor the Meiji Emperor and his wife. The site of the shrine is centered around an iris garden that was a favorite of the emperor and his wife. The original shrine was destroyed during World War II, but it was rebuilt by the citizens of Tokyo in the 1950s.
The main part of the shrine is a peaceful ten minute walk from the entrance of the shrine. The road leading to the shrine is gravel so I recommend wearing a pair of closed shoes instead of sandals.
When I visited, the shrine was under reconstruction to celebrate the 100th anniversary of the shrine in 2020. Although there was construction going on, the shrine was still open and every effort was made to keep the construction noise to a minimum. Construction is scheduled to continue until 2019.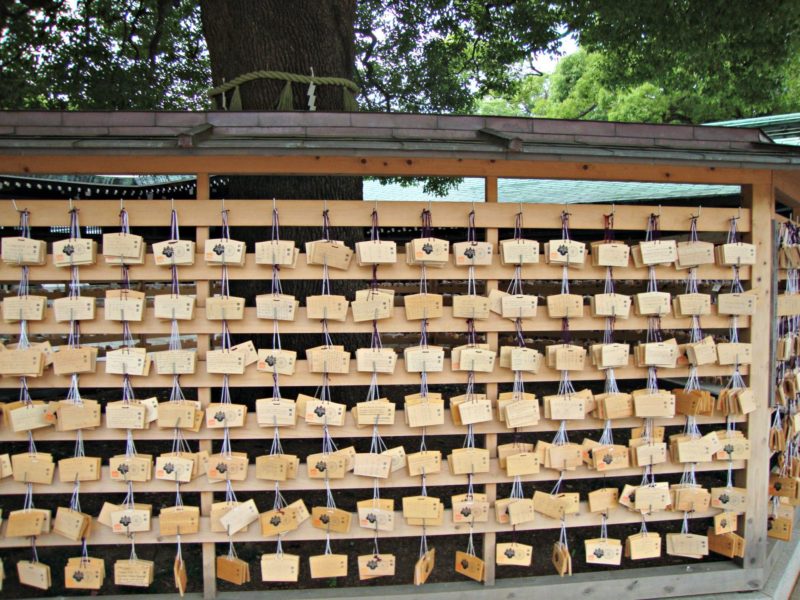 The goshuin-jou or place where you get a goshuin is the glass building to the right of the main shrine building. Go through the glass doors. There are Shinto priests who can give you a goshuin.
When I handed the priest my stamp book, he opened it up (the correct way!) and I realized that I did in fact correctly ask for a goshuin from Hikawa Jinja!
I was thrilled to learn that I did have my Hikawa Jinja stamp, but I was also happy to have visited Meiji Jingu. The shrine and the beautiful forest were one of my favorite parts of my adventures in Tokyo. Sometimes the best parts of trips are the unexpected stops!
Next week I will feature some of my favorite places in Shinjuku and Shibuya as well as how I survived Tokyo Station during lunch hour.
Have you had an unexpected detour on a trip? How did it turn out? Let me know in the comments!
Pin This: