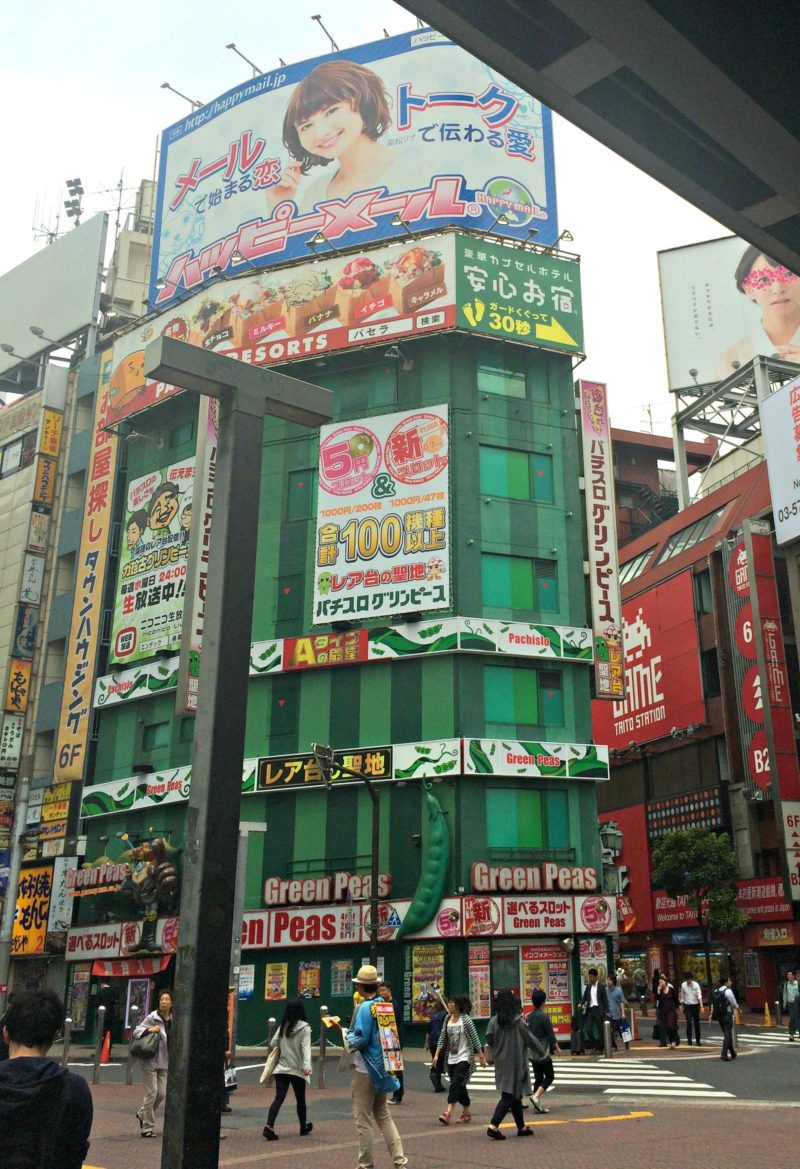 When visiting Tokyo, two of my must see spots were Shinjuku Station and Tokyo Station. Shinjuku is home to Tokyo's skyscraper district as well as the famous Shinjuku Station which is the busiest train station in the world. Tokyo Station, while smaller than Shinjuku Station, is large enough to spend a rainy day exploring.
I'm a train nerd so getting to take advantage of Japan's transit system was a must on my list. I had heard that the Tokyo transit system is complicated, but I didn't realize exactly how complicated it was until I visited two of the main stations in the city.
Tokyo Transit Overview
Tokyo is covered by the Japan Rail JR East system as well as the Tokyo Metro and Toei Metro subway systems. If you have a Japan Rail Pass, it can be tempting to try to travel Tokyo by the train system alone but you are going to be doing a lot of walking. The subway system isn't that expensive, and you will have a more enjoyable trip.
The main train line that circles the city is the Yamanote line. Most of the major train stations in Tokyo are on the Yamanote line. The Yamanote line is famous for its eki- melo or train station melodies: the songs that play as a a train is about to leave each station. Check out this website if you would like to listen to some of the melodies.
If you visiting Japan as a tourist, it's better to avoid traveling in Tokyo during rush hour. Trains are going to be filled. If you value personal space, travel during off hours. However, if you are brave, it can be fun to squeeze on the crowded trains. Be considerate of the other passengers and travel with the crowd. There are arrows to direct you in which direction that you should walk.
When you arrive at the platform, there are guidelines on the platform indicating where each train car will stop. If you have any doubt, just get in line behind the other waiting passengers. As the doors open, step to the side to let the passengers exiting the train get off. Don't worry about missing your train. There are station attendants watching the platform to make sure that everyone boards safely.
Shinjuku Station
Shinjuku Station is one of the busiest train stations in the world. In addition to being a major stop on the JR East line, Shinjuku also links to the Keio Railway and the Tokyo Metro and Toei subway lines. There are over 200 exits at Shinjuku Station which can make navigating the station very intimidating. Here is a general station map and overview of the different railway and subway lines. If you are visiting Japan in 2017, there is good news for you. Shinjuku Station is getting its own navigation app.
Depending on how you arrive in Tokyo, either Shinjuku Station or Tokyo Station are good places to activate your Japan Rail Pass and reserve any train tickets that you will need during your travel in Japan.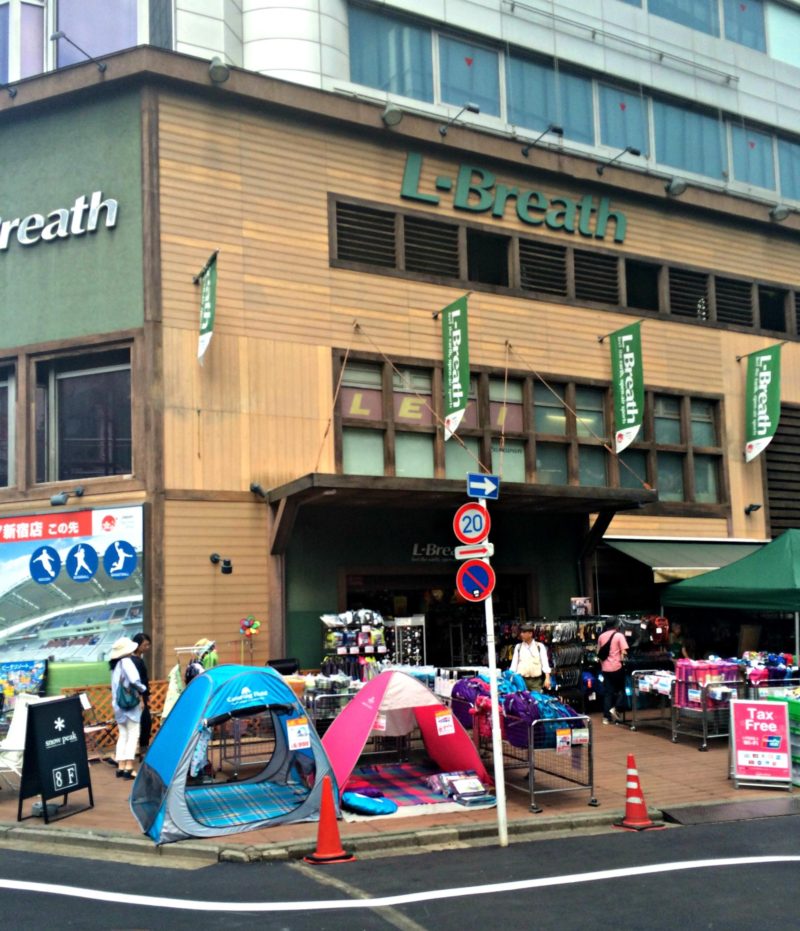 Because of its central location, Shinjuku is a great place to shop. There are three malls directly attached to Shinjuku Station: Lumine 1 and 2, as well as Lumine EST. Lumine 1 and 2 are connected to the south side of the station.
I stopped at the Dean & Deluca in Lumine 1 for a smoothie before leaving for Tokyo Station and my first bullet train ride.
Tokyo Station and Bullet Trains
Bullet trains or shinkansen are the best way to travel in Japan. If you have a Japan Rail Pass, you can travel on the Hikari and Sakura class shinkansen free. For bullet trains, you need to have a second seat reservation ticket as well as your Japan Rail Pass. If you know when your schedule, you can make all of your reservations at the JR customer service station when you activate your pass. Bullet trains leave from both Tokyo and Shinagawa Stations.
While not as big as Shinjuku Station, Tokyo Station is a still a maze. The train station has its own Tokyo Station City complete with shopping and several restaurants. Here is a link to the map system for Tokyo Station City for more information. The biggest problem with navigating Tokyo Station (and Shinjuku Station) is that you have to go through the various transit gates to reach different parts of the station. I made the mistake of trying to visit Ramen Town during lunch hour. I never actually managed to find my way to the vegan ramen shop and ended up settling for coffee and a pastry. The trip wasn't completely fruitless. I picked up a rolling suitcase at one of the stores at the Yaesu exit for a great price.
Shinkansen Traditions
You will also find a ton of souvenir shops or omiyage-ya at Tokyo Station. It's customary to bring back gifts to friends and family when you go on a trip. The most popular omiyage are local sweets which come pre-wrapped in gift boxes.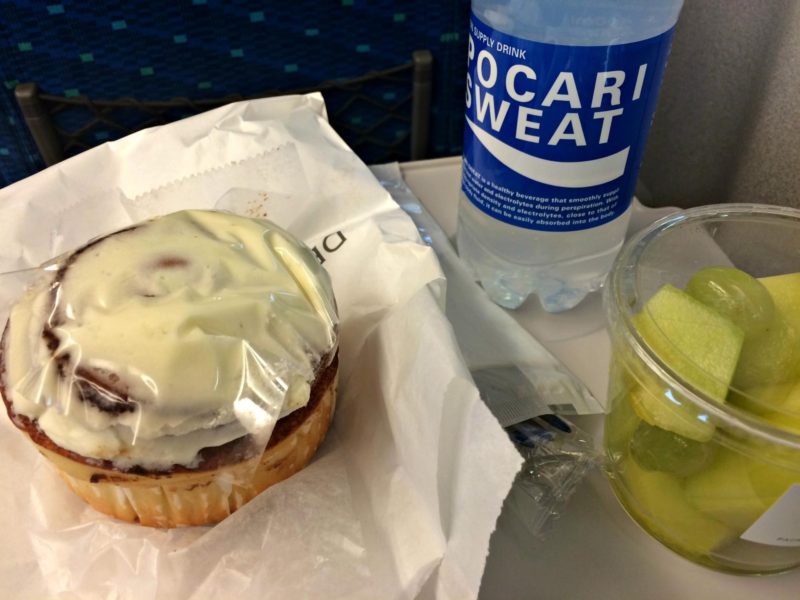 Another shinkansen tradition is buying a special bento box lunch from the train station. These train station bento boxes or ekiben will feature local cuisine and range from inexpensive snacks to deluxe meals. Since ekiben are only consumed on long train rides, you will need to go to the bigger train stations to find an ekiben. Tokyo Station has multiple ekiben stalls. Unfortunately, the vegetarian selection is lacking so I ended up making my train meal with a Dean & Deluca pastry and fruit that I had bought at Shinjuku Station and a bottle of Pocari Sweat that I bought on the train platform.
Shinkansen in Japan follow a strict schedule. It's not uncommon for three bullet trains to depart within 10 minutes of each other on a train platform. Plan on getting to the train station at least thirty minutes ahead of time to make sure that you can find your way to the train platform. HyperDia is great for planning shinkansen trips. The app will indicate the platform on which your train will leave. If you have questions, the train stations attendants are also available to help you find your train. Since multiple trains depart from the same platform, make sure to pay attention to the signs on the train!
Have you traveled in Japan? What are your Japan transit tips? Let me know in the comments!
Pin This: