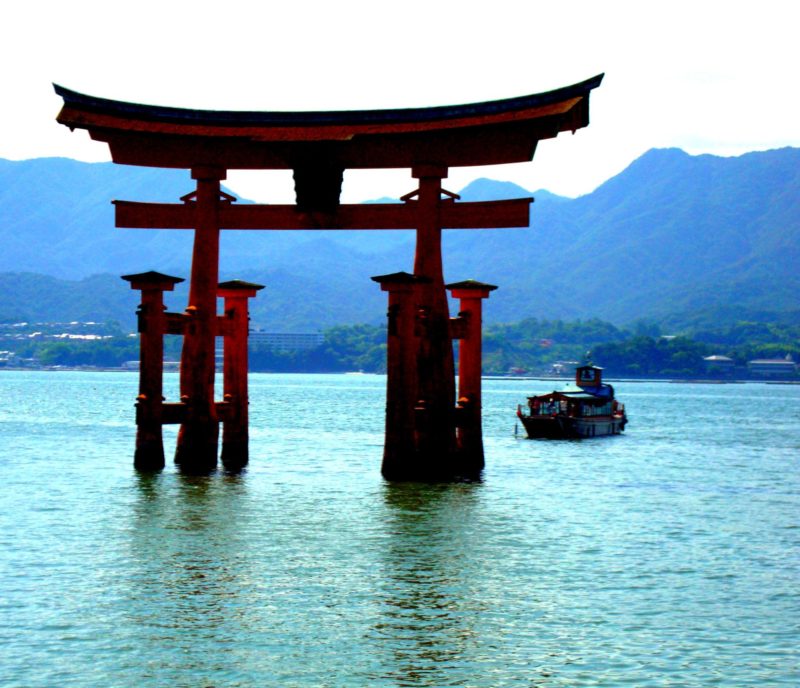 Welcome to the second foreign language guide for 2016: my guide for how to learn Japanese using free or inexpensive resources. My biggest Japanese language resource in 2016 was…Japan! Going to Japan as a solo traveler was a tremendous help to my confidence and determination to master Japanese.
Obviously, going to Japan isn't a free or inexpensive way to learn Japanese. If you are saving up for a trip to Japan in the future and want to save money on language courses, here are several free or inexpensive resources for learning Japanese.
Japanese Language Courses
Tae Kim's Guide to Japanese Grammar
Tae Kim's guide is one of the best free Japanese language resources on the internet. The guide might seem intimidating for beginners, but the examples are extremely helpful for learning Japanese grammar.
Human Japanese is an excellent Japanese learning app that is available on multiple platforms. The app will walk you through learning hiragana and katakana and basic Japanese grammar. Short chapters on culture are interspersed to keep learning interesting. They now have an intermediate version as well which goes in-depth on basic kanji. Human Japaness is one of my favorite Japanese learning apps and was extremely helpful for basic conversational Japanese.
While the lessons are targeted to more advanced learners, the kanji trainer and travel phrases are extremely helpful. I used the travel phrases section heavily during my trip to Japan.
JapanesePod 101 is a series of podcasts designed to teach you Japanese. They also have a video series on Youtube. I also recommend that you sign up for the daily vocabulary email which sends you words of the day as well as vocabulary on holidays and Japanese culture.
Easy Japanese is NHK's Japanese course. NHK, Japan's public broadcasting corporation, has created a fun Japanese course with audio lessons following Anna, an exchange student from Thailand. Each lesson has free downloadable audio as well as a pdf lesson guide.
Nihongo o Narau has Japanese grammar lessons as well as a good choice of downloadable kanji practice sheets broken down by grade level.
NihongoPeraPera focuses on tips for self-study and passing the Japanese language proficiency test. I give Patrick credit for introducing me to Kanji in Context.
Dictionaries
Weblio's Translate function is excellent because it gives example sentences which help you decide if you are using an ambiguous word correctly.
Jim Breen's electronic dictionary is the best Japanese to English dictionary on the internet. The specialized dictionaries of Japanese names and terms related to topics such as finance, medicine, law, and Buddhism are particularly helpful.
Resources for Reading and Writing Japanese
How to Set Up an Ameba Account
Ameba is one of the major Japanese blogging communities. If you want to make new friends, or follow your favorite dorama actor/actress, I recommend signing up. This guide will show you how to set up a Pigg account. Ameba Pigg is an avatar game in the community where you can chat with other players and collect items for your avatar.
Kanji Koohii is a great resource for learning the Kanji using the Heisig Method.
I use Rikaichan to read Japanese language webpages as well as to learn vocabulary and add sentences to my flashcards for learning. Rikaichan is a plugin which integrates a Japanese dictionary into your web browser so that you can mouse over a word and read its translation as well as the pronunciation in hiragana or katakana.
Rikaichan has also been ported to Chrome.
Hiragane Megane adds hiragana on top of kanji on webpages. Don't use this as a crutch. When you meet kanji that you are unfamiliar with, create a flashcard on Anki or your SRS of choice. Copy over the sentence as well as the hiragana reading and learn the kanji in context.
Each week a Japanese teacher posts a blog entry about Japan and its culture in Japanese. The entries are broken into three parts: kanji, kanji with hiragana, and an English translation.
A children's version of the popular Asahi Shinbun. The articles are lighthearted and content is available at elementary and middle school levels.
Traditional Japanese Children's Stories
Tom Ray has a great page of bilingual texts of Japanese children's stories. The translations are designed to be as literal as possible.
Youtube Channels
Chika posts videos giving you insights into Japanese culture as well as useful vocabulary.
A series of Japanese lessons developed by Japan Society NYC. The lessons go over grammar as well as important cultural notes.
Recommended Books
James Heisig's kanji method is one of the most used methods for remembering the meaning of the kanji. I have been using RTK 1 along with Kanji Koohii to learn kanji.
Learning Japanese Hiragana and Katakana
This workbook is extremely helpful for learning how to write hiragana and katakana using the proper strokes. Since most kanji dictionaries are ordered by number of strokes in the character, knowing how to write Japanese characters properly is essential from the beginning.
Your Turn
Are you learning Japanese? What are your favorite resources for studying Japanese?
Pin This: