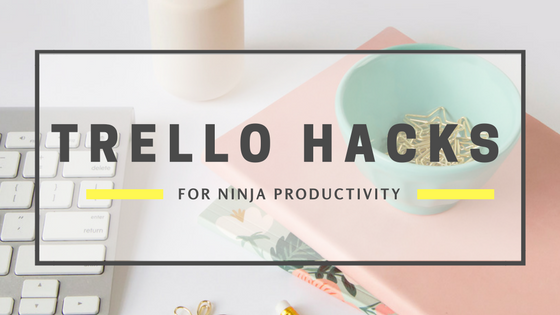 Trello is a great app for personal and team productivity. I use Trello for writing, studying foreign languages, and planning trips. To have the most benefit from Trello, I recommend learning a few shortcuts and upgrading to the Gold version which will allow you three Power-Ups per board, larger attachment sizes, and custom backgrounds. Here are a few Trello hacks to upgrade your productivity:
Trello Hacks for Increasing Productivity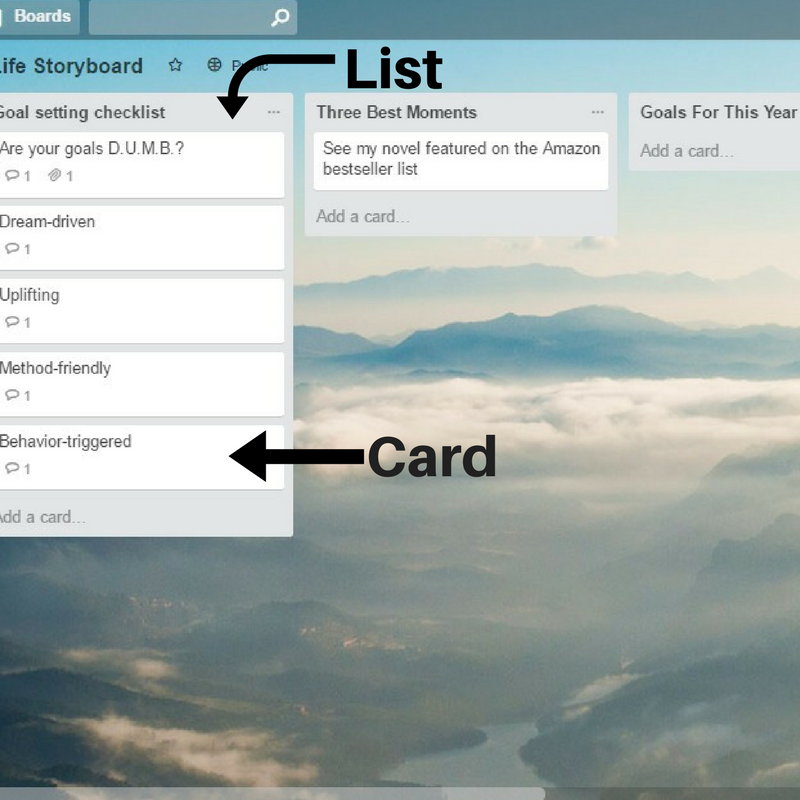 In its most basic form, Trello is a visual kanban board which allows you to track projects. A board consists of lists. Each list can contain one or more cards. The most basic setup is three lists: To-Do, Doing, and Done. Because each board is a blank slate, you have a lot of flexibility in how you can organize boards. For Getting Things Done (GTD) lovers, each list can be a context: @Computer, @Errands, @Calls. Add Cards for the next action associated with each project.
1. Enable Power Ups
Power-Ups allow for integration with third-party software or advanced features. With the free version, users can add one Power Up per board. With the Gold version, you can have three Power Ups per board. My favorite Power Ups include:
The Google Drive Power-Up allows you to attach files to cards. When the files are updated in Google Drive, the updates will be reflected in Trello.
Evernote Power-Up allows you to attach notes to cards which will be updated when you update the notes in Evernote.
Unito connects JIRA, Github, Asana, and Wrike with Trello and allows two-way sync.
2. Add text to labels
Cards can be associated with colored labels. If you are using Trello for a GTD setup, you could associate a different color with each project you are working on. Personally, I use the colors to track my progress in completing a task. A simple version is:
Red tasks: not started
Yellow tasks: in-progress
Green tasks: completed
For Google Chrome users, you can use the Stylebot extension to add a css snippet from Roman Papush to your Trello board which allows you to assign text to snippets. Adding text is great for helping to remember that the yellow status is "In-Progress."
3. Use automation to streamline your work
Type "?" on any Trello board for a list of keyboard shortcuts.
Create cards by dragging URLs onto boards. Highlight the URL and drag it onto the Trello tab. Wait for the Trello tab to open and drag the URL to the proper board. Trello will automatically provide the title and description on the card.
Add new tasks from your email client directly into Trello. Each board has a unique email address which can be found in the sidebar. The subject becomes card title and email becomes the text of the card.
Set up Trello and Zapier for recurring tasks. If you have recurring tasks that you add into Trello weekly, you can automate the process using Zapier. Zapier will create a predefined card on the list and board of your choice. For example, if you have a weekly report due every Thursday, you can set up a card reminding you to complete the report. You can also link the report file from Google Drive and your notes for the report from Evernote.
3. Turn Trello Into A To-Do List
Create checklists in cards by using the Add>Checklist function. Select the card and use the Add menu to add a checklist into the card. Each card can handle multiple checklists. Checklists can be titled to keep track of each list.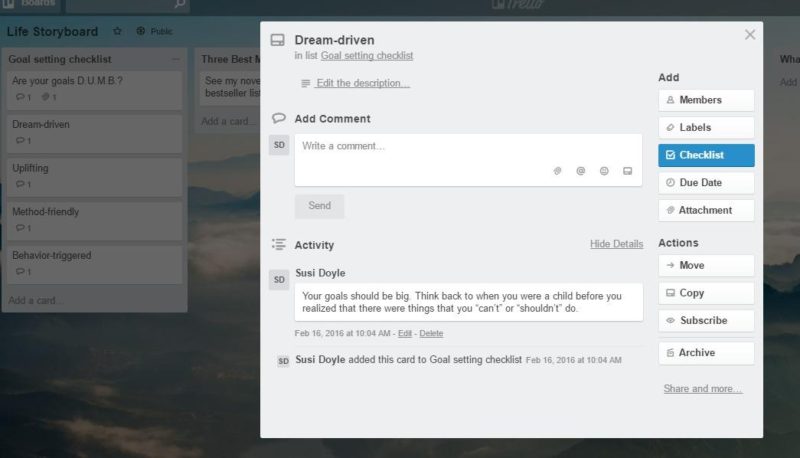 4. Use Trello for Your Blog Editorial Calendar
Create a board with a list for each Month in the Year. Plan posts in cards and drag links and images to each card. You can also link your Google Drive or Evernote files. If you Assign a due date to each post and keep track of progress using colored labels. Create checklists for tasks to finish before the blog entry is posted. You can create checklists for social media, image creation, and any other tasks that are required before your content is published. If you work with a team, you can tag other members of the team in the comments section of a card using the "@" sign plus the team member's username. This will tell the other team member that the card needs their attention.
5. Keep a Family Message Board
Post events for the week and keep the entire family connected. You can even create a chores list and assign cards containing chores to members of the family. Use Trello to plan important family events and reunions. Here's an example board for planning Thanksgiving Dinner.
6. Use Trello as a Weekly Planner
Create cards for each day of the week. Each list is your to-do list for that day. Create cards for each item on your to-do list. You can create checklists for sub-tasks and assign labels, add in notes, or create a due date that you can link to your Google calendar. It's easy to shift tasks to different days by moving the cards onto a different list.
7. Combine Trello With Evernote to Make a Great Trip Planner
Create cards for each place on your itinerary. You can drag in research such as places to visit or restaurants to try. Add Evernote notes for reservations, directions, etc. Create a separate list for tasks that need to be accomplished before the trip such as stopping the mail and boarding pets. You can create packing list cards for each person with checklists of items to pack. Here's an example of a great board for a vacation to Hawaii. For a sample board for a business trip, check out this board.
Your Turn
With Trello, you can easily create and track all kinds of personal projects. Do you use Trello? What are your tips and tricks for improving your productivity with Trello?
Pin This: