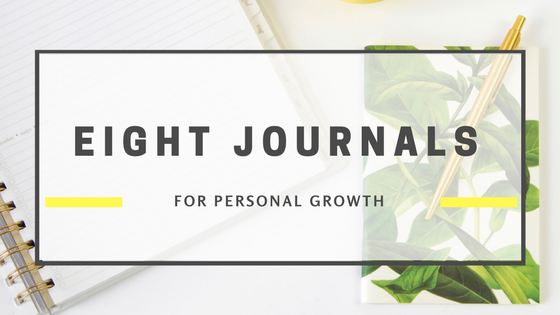 What are the benefits of keeping a journal? Journaling improves your memory, sharpens your focus, and helps you achieve your goals. Over the next few weeks, I will provide an overview of the many different journaling formats and how they can improve your productivity and health. For today's post I want to highlight 8 different journals that will benefit your productivity and health.
Journaling started with personal diaries. The original diaries were simple descriptions of the day's events along with comments on the weather and events in the local area. The purpose of a diary was to help improve personal memory. Since its basic beginnings, journaling has grown and become specialized. All sorts of journals exist. You can track almost anything with a journal. If you think that keeping a journal isn't for you, consider the many options below. Maybe you will find a journal that fits your lifestyle.
Types of journals:
Bullet Journal
Bullet journals are extremely popular because they are both simple and flexible. The original bullet journal was developed by Ryder Carroll. Bullet journals are a daily task tracker combined with a personal journal for keeping track of thoughts and reading. The beauty of the bullet journal (or BuJo as fans refer to it) is its flexibility. BuJos can be combined with any of the journal systems listed below. For a great overview of bullet journals, check out Ryder Carroll's original bullet journal page and Kara from Boho Berry's Bullet Journal 101 series.
Work Journal
A work journal is a record of personal growth at work. Record your successes such as projects that you have completed and areas where you would like to develop new skills. A work journal is great for helping write your annual review. Struggling for what to put into your work journal? Consider these helpful prompts from Elana Lyn .
Reading Journal/Commonplace Book
A reading journal is powerful tool to help you better remember and understand what you read. You can use a reading journal to track books that you want to read and notes from your current reading. Commonplace books are collections of quotes from your reading. They originated when books were extremely valuable. Most people couldn't afford many books. Books were often shared. Since people couldn't buy their own copy of a book, they copied the quotes that were most important along with personal notes and reflections into a commonplace book.
Why keep a commonplace book now? As part of trying to curb the amount of money I spent on books, I started using my local library and keeping a commonplace book. I discovered that taking notes improved my ability to remember what I read. My digital commonplace is kept in Evernote. I can clip quotes from websites into Evernote, and have a record of my personal interests that is time-stamped. Every year, I read my Evernote entries as part of my personal review. I enjoy reviewing and tracking the evolution of my personal interests.
Interested in starting your own commonplace book or reading journal? Here is Ryan Holiday's method using index cards.
Learning Progress Journal
Progress journals track time and successes from a learning project. I use my language progress notebook to track my progress studying German and Japanese. My progress notebook is a record of the time that I spend studying as well as my successes in remembering German and Japanese. Learn more about my progress notebook here.
Productivity Journal
Productivity journals help track personal productivity and progress in achieving goals. Journals are a great way to track your weekly reviews for GTD or goals achieved using the Agile Results method. Having a productivity journal, makes weekly reviews and goal tracking much easier. I keep daily, weekly, and monthly journals based on a modified template from Asian Efficiency.
Behavior/Mood Journal
Behavior and mood journals are helpful when trying to get rid of unhealthy habits. Keeping a food diary is a helpful way to lose weight. When you add in your mood, you can start to see patterns. Are you eating when you are bored? Do you forget your diet when you are upset? Keeping track of your overall mood is useful for monitoring your health.
Habit trackers are also useful for establishing healthy habits. Habit trackers can be integrated into a bullet journal system or kept using digital apps or a calendar.
Travel Journal
A travel journal is useful for remembering trips and serving as a personal guidebook for future trips. I keep track of hotels and restaurants that I enjoy. When I return to the same city, I know where to stay. I can also recommend places to friends. I keep a digital travel journal notebook in Evernote.
My notebook includes packing list templates for my most common trips as well as checklists of what I need to do at home before each trip. I create a new notebook for each trip where I copy my packing list template and checklists. I can clip internet research and import it directly into the notebook.
Hobby Journal
Do you love wine? Keep track of your favorite wineries and vintages. Do you knit? Keep an Evernote notebook with patterns that you want to try. Hobby journals help you keep up with your hobbies and make sure that you are building time for yourself in your busy schedule.
Pin This: