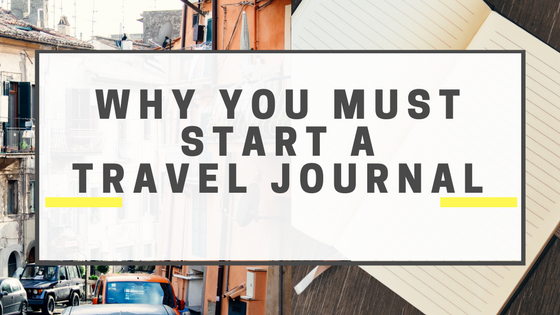 For the second part of my Journaling 101 series, I want to talk about travel journals. I am passionate that keeping a travel journal is essential to making you a better traveler. Why? Travel journals keep you honest, and allow you to become a better travel hacker.
Time has a way of splitting events into two categories: awesome and awful. Think back and tell me how many mediocre days that you remember in detail. Here's a test: tell me about your trip to the grocery store a month ago. Unless something wonderful happened, such as meeting the love of your life, or something awful, such as getting hit in the parking lot, you probably have no memory of your trip to your grocery store. You could probably supply memories based on your typical trip to the grocery store, but you don't actually REMEMBER your trip to the grocery store.
Not remembering a grocery store trip isn't bad, it means that your brain has replaced the memory with something more important. However, trusting your brain to accurately remember trips is going to leave you with the best or worst part of the trips but nothing in between. That's where travel journals come into play.
A travel journal will help you document both the highlights and pitfalls of a trip as well as the little details. When you have an accurate accounting of your trip, you start to learn from your mistakes. Are you a overpacker or do you habitually forget to pack your toothbrush? Do you try to pack too many activities into a trip? Do you wait until the last-minute to plan your trip? When you are aware of your mistakes, you learn from your mistakes.
Tools for Creating a Travel Journal
I have experimented with both digital and physical travel journals. Both formats have their strengths and weaknesses.
Digital journals are great for having access to all of your information at one time. My recommendation for the best digital journal app is unquestionably Evernote. Evernote is cross-platform and loaded with versatile features. With Evernote, you can use the web clipper to clip articles from the web about your destination, keep your hotel and airline reward numbers, and backups of your important documents accessible with an easy to use search function.
The downside to a digital journal is that input on a mobile device can be cumbersome, and it can feel less personal to type your journal entries. When I traveled to Japan, I used my tablet with Evernote as my journal. Having all of my reservations easily accessible was nice, but I typed much slower on the digital screen. I ended up stopping my journal midway through the trip out of frustration.
I have since moved to a hybrid method. I use a Moleskine to keep handwritten notes on my trip which I send to Evernote for a digital backup. The downside to having a physical journal is the extra weight that you have to carry plus the danger of being caught in the rain. I keep my journal wrapped in plastic to prevent this issue.
What to Include In Your Travel Journal
Your journal can include any information that you want to include about your trip. My journal includes packing lists, reservations, addresses and phone numbers, as well as mementos and photos of my trip. Try to journal about your memories as soon as possible. When I send photos to Evernote, I try to include the story behind the photo. I write about how many shots it took to get that perfect photo, and how I was freezing even though it looks sunny and warm.
Keep backup copies of important documents such as passports, your driver's license, and credit cards. Also, keep information about hotel and airline rewards numbers.
Your turn:
Do you keep a travel journal? Let me know in the comments!
Pin This: