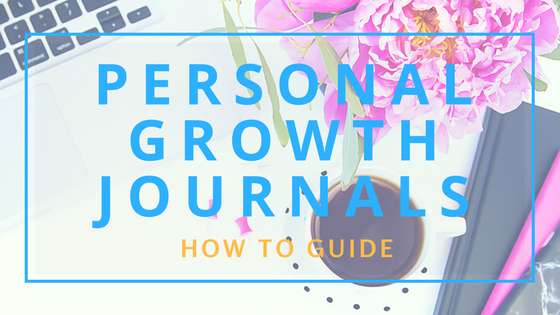 I'm a journaling junkie. Journaling has been one of the best practices for my personal growth. However, it took me years to develop a good journaling practice.
Every Christmas I would get a brand new journal from my Mom. And every Christmas, I would be determined that this would be the year that I would write in my journal every.
single.
day.
That usually lasted until January 5.
So how did I develop a journaling habit? Journal systems don't need to be complicated. Here is a guide for how to set up a personal growth journal:
How to Set Up A Basic Personal Growth Journal
I based my journal system on Aaron Lynn's article on Asian Efficiency about setting up a journal system. He set up a journaling system using the Agile Results productivity system. Aaron gives a step-by-step process for setting up a journaling system using Evernote.
Although Aaron has since left Asian Efficiency, the current team still recommends journaling. For an updated version, check out this episode of the Productivity Show on the benefits of journaling.
Easy Personal Growth Journals for Beginners
The Five Minute Journal is a quick method to start journaling. As the title suggests, the journal focuses on quick journal entries. The journal focuses on gratitude and features a fill-in-the blank structure to make entries simple. Pages include quotes for inspiration and places to list positive affirmations as well as good things that happened.
Each page also has a question about how you could have made the day even better. By focusing on improvement and positive thinking, the five-minute journal is great for self-growth.
Morning pages are the creative equivalent of clearing your throat. With morning pages, you write swiftly and avoid editing.
Morning pages allow you to clear your nerves and get all of the junk out of your brain. The goal of morning pages is not beautiful prose. Morning pages are the warm up session before the true work is started.
Similar to Morning Pages, microjournaling is a journaling method designed to let your subconscious mind analyze information. However, microjournaling focuses on speed. With a microjournal, the goal is to quickly journal and then get on with your life. The quick speed limits overanalysis.
Microjournaling involves the date, a list of 10 things related to something you are thinking about, and listing one item that you are grateful for. Your target writing time is 10 minutes. Anyone can find 10 minutes for personal growth.
Journaling Platforms

The danger with journaling, like an other new habit, is developing shiny object syndrome. When starting to journal, I recommend picking one method. Use that method for at least six months before trying a new method.
If you decide to use a digital journal, pick one journaling app and stick with it.
For those of you who love paper and pen, pick one notebook and use it for several months before deciding to start a new journal.
Digital Journal Apps
Digital journaling apps have several benefits as well as a few limitations. Most professionals have smartphones. Having your journal everywhere makes it easy to find time to journal. For journalers concerned with privacy, many apps have security features which limit access.
I use digital journaling apps for structured journaling. Goal tracking and weekly reviews are easy when kept in a digital format.
I prefer a paper journal for creative and freeform journaling as well as morning pages.
iOS users have the benefit of one of the most popular journaling apps. DayOne is a robust journaling app which several benefits. Adding photos, location tags, and weather to your entries is easy. DayOne also supports Markdown which makes formatting entries easy.
DayOne is only available for iOS users and requires a subscription (which goes to support the app's development).
For a good review of features and uses, check out this article.
While Evernote doesn't come with journaling templates, you can easily set Evernote up for journaling. Evernote has been my personal choice for journaling for several years.
The app is cross-platform which means that I can journal on my Windows notebook as well as my iPad. Evernote has strong search functionality. I can easily find old entries if I need to look something up.
Digital Journal Limitations
Digital journaling apps have not worked well for me when travelling. I regretted not taking a paper journal to Japan. Typing long entries on a tablet can be difficult. So I mostly wrote short entries.
At the end of a busy day I enjoy sitting down with pen and paper and reflecting.
Another downside to digital journals is the ease of automation. Templates are great but only if you use them as a shortcut. During last year's yearly review, I discovered that I had simply copied some entries for similar days.
No day is exactly the same. I shouldn't have used my template as a crutch to save on reflection time.
Physical Journal Benefits
For self-reflection and creative thinking, pen and paper are always best. Although smartphones are wonderful, they are also distracting. For quiet reflection, it's best to get away from the temptation of the internet. Also, paper journals don't require power. You don't have an excuse to get away from journaling.
In my journals that promote personal growth article, I discuss bullet journals. If you are creative, there are multiple inspiring weekly spreads to adapt to your needs. You can use stencils to improve your lettering and include color to brighten entries. However, for those of us who can't draw a straight line, bullet journals can also be simple.
Physical Journal Limitations
Physical journals inevitably take up extra space. For minimalists, carrying around an extra journal can be frustrating. Unlike digital journals, searching a physical journal takes time.
A good indexing system will save you time in your search. However, maintaining an indexing system is also a time commitment. My solution is to backup important entries into Evernote by taking a photo of the entry. Evernote's OCR technology is good at translating my handwriting.
When traveling with a journal, be sure to think about how to protect your journal. A waterproof bag or pouch is a must to prevent damage.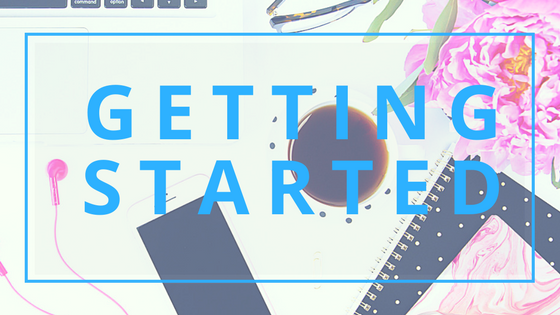 My Journaling System
I journal in the morning and in the evening. I also keep a paper journal which I use for morning pages on weekends. During the week, I microjournal.
I rarely review my morning entries. Morning journaling is for waking up my brain and creative thinking. If I am really excited about an idea, I will enter it into my digital journal.
I have two weekly review sessions. Work review is Friday afternoon. I pull up the Calendar in Outlook and note upcoming events. Tasks I need to complete are entered, and I set my goals for the workweek.
I do my personal review on Sunday afternoon. My current setup is a digital journal using Evernote. Every Sunday I set my goals for the week. In my Agile journal system, I keep myself accountable for my goals and plan my week. Tasks are entered into my task manager (2Do). I use Google calendar and Reminders for personal events.
My digital journal is divided into daily, weekly, monthly, and yearly entries.
IFTTT automatically starts my daily entry with the weather. Tweets and facebook posts are also copied into each entry. I keep a template for my entries which I copy into each note.
What to Include In Your Daily Entries
When considering what to include in your daily entries, consider your goals.
Are you looking to improve your memory? Or log progress to your goals?
If you are looking to log progress toward goals, habit trackers are easily added to journal entries. Bullet journal users can easily add a habit tracker to their spread. For digital app users, you can add habit tracking as part of your journal by:
including a trigger for logging your activities in a dedicated habit tracker
building a habit checker into your template
When starting a journaling habit, I recommend starting small. I started out with Evernote and a basic entry system:
my three goals for the day
three questions at the end of the day for analysis and growth:

How can I have a better tomorrow?
What did I learn?
What I am grateful for?
Journaling fits well with weekly reviews for the 12 week year, GTD, or Agile Productivity. I use the Agile Productivity framework and track my progress on achieving my weekly goals.
At the end of the year, I schedule an appointment with myself and read all of my journal entries. I review all of my successes and frustrations from the year. Based on my entries, I decide my goals for the next year.
When scheduling a journal review, actually book time for yourself in your calendar. I recommend at least two and preferably four hours.
As a person with a busy family life, I know how difficult it can be to find time for yourself. However, by setting aside time for yourself, you are better at helping others.
Your Turn
I hope that I have convinced you that everyone can find time for journaling. A personal growth journal will help both your personal and professional development.
Are you a journaler? What is your favorite system. If you would like to build a journaling habit and are struggling, what has been causing you difficulties?
As always, feel free to comment with questions or send me an email.
Like This Post? Pin It!