O
October has been a crazy month. I traveled for business and started getting allergy injections again after a 10 year break. For this month's favorites, my focus was on health and productivity. Since it was October, I had to read a ghost story.
Reading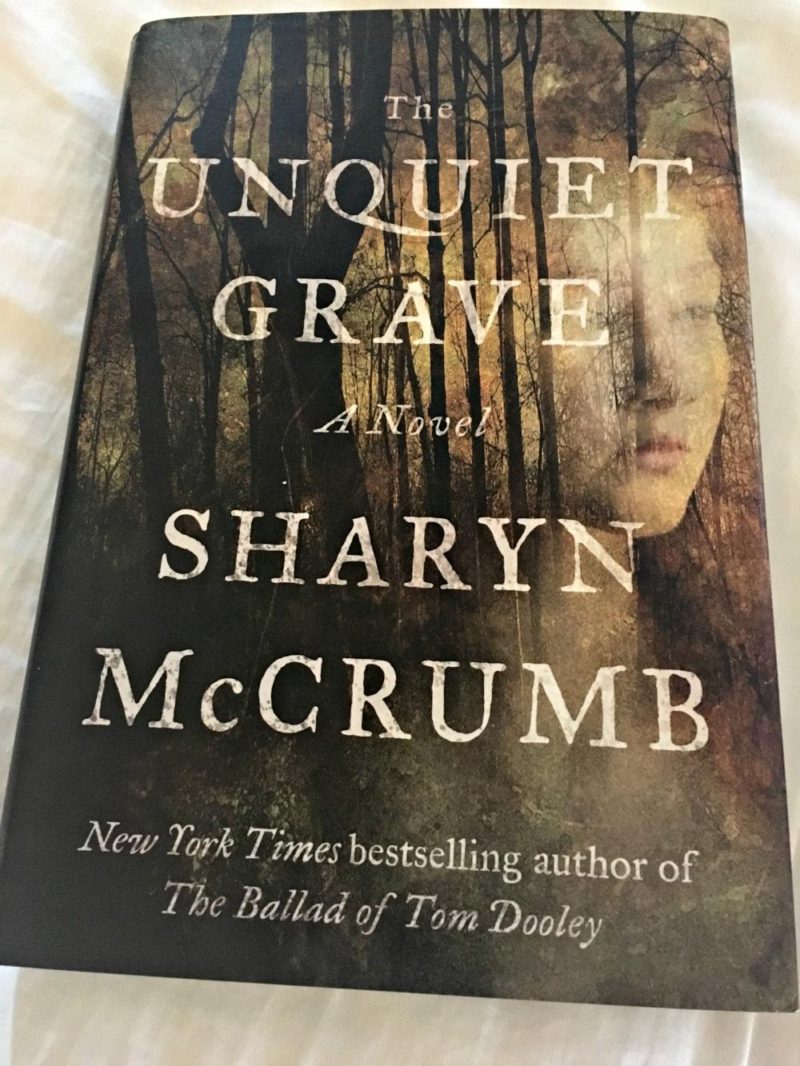 My October reading pick is Sharyn McCrumb's The Unquiet Grave: A Novel
. I have read several of McCrumb's ballad novels which are set in Appalachia. The Unquiet Grave is based on the true account of Zona Heaster Shue also known as the Greenbrier Ghost. This story is famous in West Virginia for being the only case where testimony from a ghost helped convict a murderer.
With such a story as starting material, it would be easy for an author to dip into sensationalism. McCrumb's novel is good because she resists being dramatic and lets the facts speak for themselves.
She does a thorough job researching the lives of the people involved in the case. The narrator of the novel, James P.D. Gardner, one of the first practicing African-American attorneys in West Virginia deserves a biography of his own. The Unquiet Grave is a novel that proves that history is stranger than fiction.
Productivity App
Deep Sleep Sounds
A good night's sleep is the foundation for productivity. Deep Sleep Sounds has a library of white noise sounds such as air conditioner, air filter, and driving in the rain to block out distracting noises. I use this app on every trip to get rid of annoying background noises at hotels.
A free version of the app is also available if you would like to try the app. Unlike the pro version which will play continuously, the free version will play for one hour.
Beauty Pick
Innisfree is a drugstore beauty brand from Korea that focuses on natural ingredients and sustainable packaging. This toner used to be called the Green Tea Balancing Skin. Innisfree has changed the names of the products for its international site to make the product names more familiar to a non-Korean audience.
I like the green tea line because of the refreshing smell and gentle moisturizing ability. This toner feels gentle and refreshing on your skin. I haven't had any problems with breakouts which is a plus for my sensitive skin.
Travel Essentials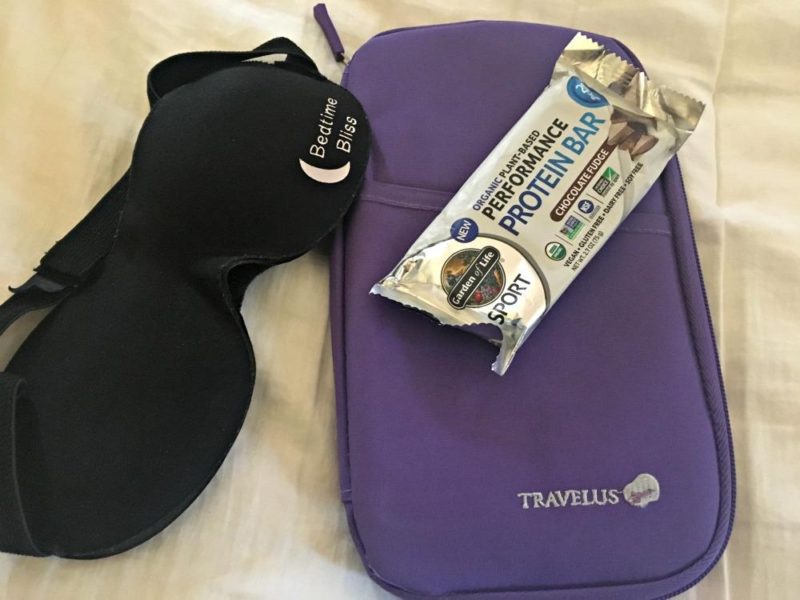 Sleep Mask
I traveled for business this month. When I travel, I always pack a sleeping mask. Hotels can be unpredictable in terms of lighting. Sometimes the curtains don't completely block outside light. I like this sleeping mask from Bedtime Bliss
which is contoured so it doesn't press against my eyes. Having a sleeping mask ensures that I can sleep easily regardless of my surroundings.
Protein Bars
The Garden of Life Organic Sport Vegan Protein Bars
have the highest protein content in any plant-based protein bar that I have found. Surprisingly, they don't taste bad either. I pack several bars for trips. Sometimes, I have difficulty finding a healthy place to eat. These protein bars help me keep to a healthy diet even when traveling.
Travel Organizer
This inexpensive travel organizer is one of my flight essentials. I can fit my phone, a protein bar, gum, my earbuds, boarding passes and travel documents, a pen and my ID and credit cards into this zippered organizer. It fits nicely into the seat pocket and makes boarding and getting off the plane super easy. Surprisingly, it had held up for several trips despite costing so little.