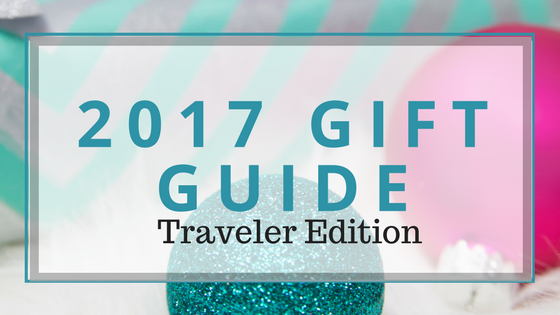 My first 2017 holiday gift guide is designed for travelers. These gifts are designed for both intrepid and occasional travelers. Among my recommendations are a backpack for one bag travel, a travel wallet set, and a portable battery so that you never have to hunt for an outlet. When choosing recommendations for my 2017 traveler gift guide, I picked items that I have found useful in my travels. Hopefully, you can find the perfect gift in the suggestions below.
2017 Traveler Gift Guide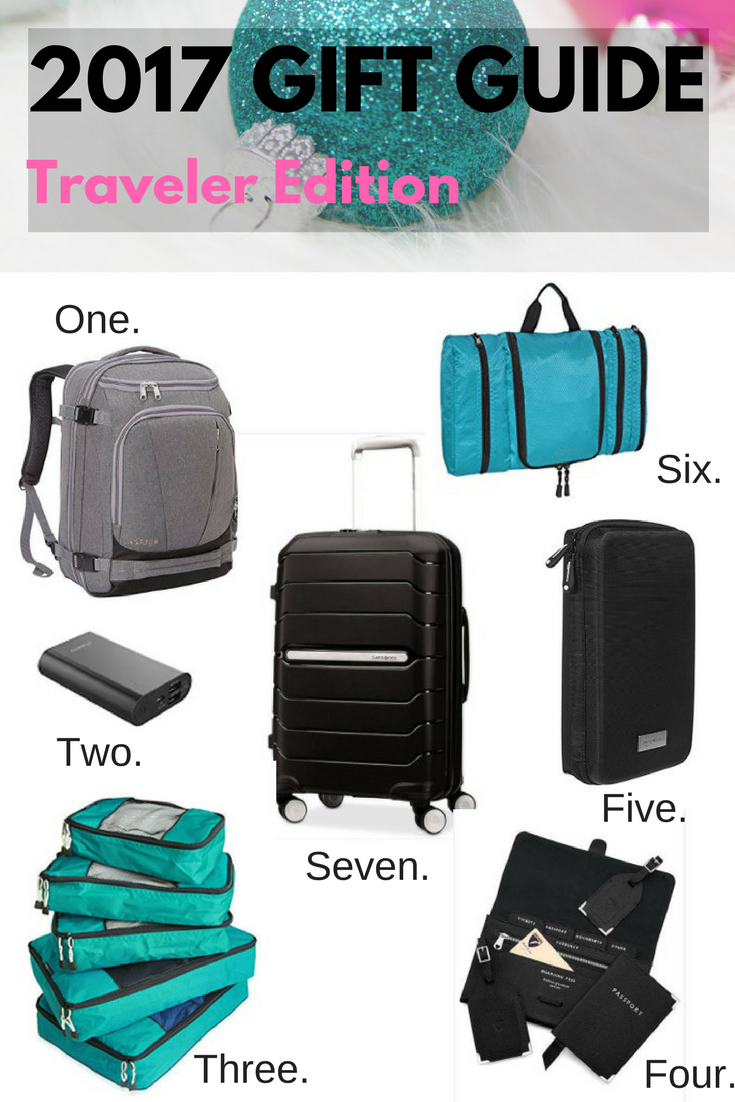 One. A good travel backpack
A good backpack is an essential for productive travel. When I started traveling, I used my L.L. Bean schoolbag. While tough, the bag wasn't designed as luggage. Having a backpack designed to serve as carry-on luggage is essential for efficient travel.
My eBags backpack opens flat which makes it easy to pack and unpack. The backpack has multiple pockets which help with bag organization. When purchasing my backpack, I went with the eBags TLS Mother Lode Weekender Convertible Junior
which was big enough for my needs. The backpack can easily fit a week's worth of clothing if packed with packing cubes. I also like that it has a hip strap to help with distributing weight.
Since I am an occasional traveler, the eBags backpack has been robust enough for my needs. If I were on the road more often, I would consider getting the Tom Bihn Aeronaut 45. The Aeronaut 45 is the maximum carry-on size which makes it perfect for one bag travel.
Two. A portable charger
If you have ever searched an airport for an open power outlet to charge your phone, you can imagine the utility of a portable charge. Most of the chargers that I have tried will give a partial charge on your phone. It's helpful, but you still need to find a power outlet.
The cheero Power Plus 3
is powerful enough to charge your phone multiple times. I have the previous version of this charger. It was indispensible during my trip to Japan since I relied on Google Maps for navigation.
Three. Packing Cubes
I admit that packing cubes weren't something that I thought I would find useful. Since I'm fairly organized, I have never had a problem losing items in my luggage. However, I discovered that packing cubes are great because they allow you to use your luggage more efficiently. They also save time at your hotel. When I get to my hotel, I simply pull out the packing cubes and unpack each one in a drawer. Every night, I repack my clothes. By the end of my trip, I am all packed up and ready to go. For longer trips, I use packing cubes to separate clean and dirty laundry. I use the TravelWise Packing Cube System
which comes with five cubes of different sizes.
Four. A Good Travel Wallet
A good travel wallet is an essential for business travelers. A travel wallet makes it easy to keep track of receipts and important travel documents. This Aspinal of London travel wallet set is great because it comes with a passport cover, and the wallet has multiple tabs to keep documents organized.
For a less expensive option, I have used this Miamica Deluxe File & Fly
travel wallet for several business trips. When I am not traveling for work, I use this Kate Spade Passport Cover since it has built-in credit card slots.
Five. A Mini Electronics Accessory Case
Keeping track of charging cords, batteries, and other essentials can get frustrating. This AmazonBasics Universal Travel Case for Small Electronics
will help avoid the dreaded cord tangle.
Six. A Toiletries Case
For maximum packing and unpacking efficiency, a toiletry kit is an essential. This eBags Pack-it-Flat Toiletry Kit
works well because you can hang it in the bathroom if sink space is at a premium (for example, everywhere inTokyo).
Seven. Hard-Top Carry-On Spinner Luggage
I used to prefer soft-shell luggage, but I am now a hard-top convert. When traveling in Japan, I needed to buy a suitcase in Tokyo. Since time was limited, I bought from the first luggage store that I was able to find. Luckily, I have had great luck with my Siffler suitcase. Hardtop luggage is easier to fit into an overhead compartment, and it's easier to pack and organize. More importantly, your items have more protection which is important should you have to check your luggage.
Siffler is only available internationally through Rakuten. For other choices, most of my other luggage pieces are Samsonite, and I have been impressed with the quality of the brand. Away luggage is a newer luggage brand which has the goal of making smart luggage more affordable.
Hopefully, these suggestions will help you find the perfect gift for your favorite traveller (or yourself)? What are your travel must-haves? What would you include in a 2017 traveler gift guide?